Why National Oilwell Varco, TransDigm Group, and Centene Jumped Today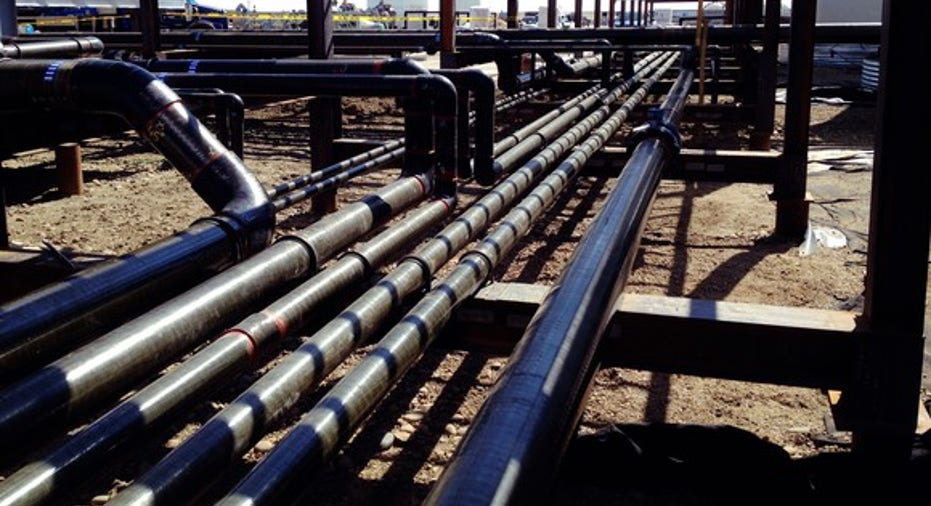 Tuesday was another relatively quiet day on Wall Street, and stock market benchmarks finished the session generally higher. The Dow climbed 38 points after having hit new all-time record levels earlier in the day, but weakness in the crude oil market weighed somewhat on sentiment. Moreover, bond yields moved lower in response to signs that investors might expect more sluggish economic growth. Still, many stocks posted sharp gains, and National Oilwell Varco (NYSE: NOV), TransDigm Group (NYSE: TDG), and Centene (NYSE: CNC) were among the best performers on the day. Below, we'll look more closely at these stocks to tell you why they did so well.
National Oilwell Varco posts solid earnings
National Oilwell Varco stock climbed 5% after the company released its fourth-quarter financial report. The oil-field services specialist lost $57 million during the quarter excluding extraordinary items, but the resulting $0.15-per-share adjusted loss was significantly less than the $0.23-per-share loss that most investors had expected to see. Revenue of $1.69 billion was down substantially from year-ago levels but also slightly better than the consensus forecast among investors, and Varco also pointed to sequential improvement compared to its third-quarter results back in October. CEO Clay Williams also celebrated the recovery of land-based drilling activity, noting that "for the first time in many years, the Company's total revenues from land markets exceeded its total revenue from offshore, driven by sharply rising demand in North America." Investors hope that with oil prices having stabilized, National Oilwell Varco will be able to capitalize on increased levels of activity going forward.
Image source: National Oilwell Varco.
TransDigm flies higher
Shares of TransDigm Group gained 7% in the wake of the company's fiscal first-quarter financial report. The aerospace supply company said that sales jumped 16% from the year-ago quarter, and a 13% rise in adjusted net income produced earnings of $2.55 per share, topping the consensus forecast by $0.06. The commercial aerospace aftermarket has continued to power TransDigm's business forward, despite sluggish conditions in the business jet and helicopter segments. With sizable boosts in its earnings guidance and a slight bump higher in expected revenue for the full 2017 fiscal year, TransDigm has done a good job of thwarting the bearish thesis of renowned short-side researcher Andrew Left and his Citron Research entity.
Centene looks healthier
Finally, Centene stock rose 5%. The provider of health insurance and related services released fourth-quarter financial results that included a 23% jump in adjusted earnings to $1.19 per share and a revenue gain of almost 90% to $11.9 billion. Managed care membership counts more than doubled from year-ago levels to 11.4 million members, indicating Centene is taking full advantage of its acquisition of Health Net last year to become the largest Medicaid managed care organization. The company gave an outlook for 2017 that was roughly in line with what investors had expected to see, including revenue of $46 billion to $46.8 billion and adjusted earnings of between $4.40 and $4.85 per share. Healthcare reform could change the rules again for Centene, but the company has successfully navigated shifting conditions before and should be able to do so again if necessary.
Offer from the Motley Fool: The 10 best stocks to buy now
Motley Fool co-founders Tom and David Gardner have spent more than a decade beating the market. In fact, the newsletter they run, Motley Fool Stock Advisor, has tripled the S&P 500!*
Tom and David just revealed their ten top stock picks for investors to buy right now.
Click here to get access to the full list!
*Stock Advisor returns as of 1/30/2017
Dan Caplinger has no position in any stocks mentioned. The Motley Fool owns shares of and recommends National Oilwell Varco and TransDigm Group. The Motley Fool has a disclosure policy.