Why MSCI Inc. Stock First Soared 13.5% -- Then Gave It All Back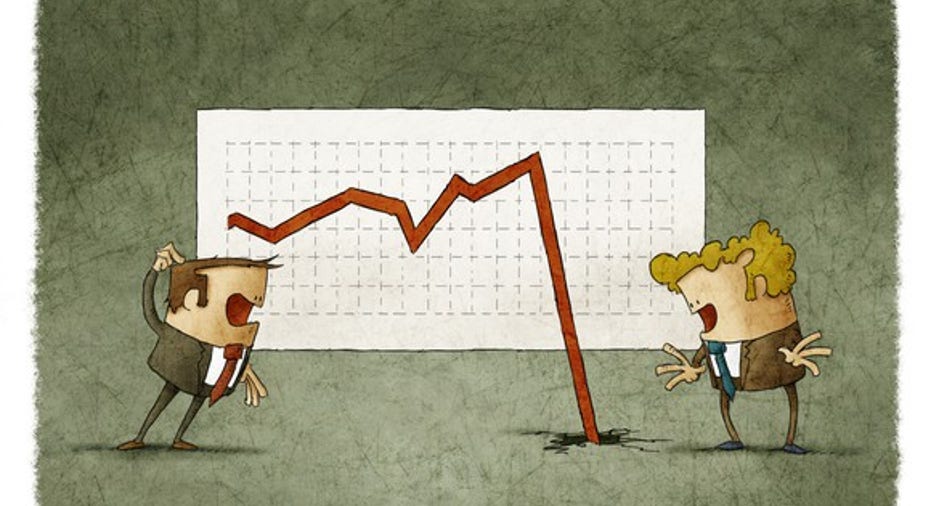 What happened
Shares of market analytics firm MSCI Inc. (NYSE: MSCI) jumped 13.5% in early morning trading Wednesday before dropping back and giving back all but 2% of those gains as of 12:15 p.m. EDT.
So what
Obviously, something big happened this morning -- but what?
Early in the day, Britain's Evening Standardnewspaper reported that MSCI was the subject of a takeover bid from rival data services firm S&P Global Inc. (NYSE: SPGI) -- a bid of $120 a share, which was rejected as "too low" by MSCI management.
Just the suggestion that MSCI (now trading at $98 and change) might be worth 20% more was enough to send the stock off to the races. But according to the report, MSCI was holding out for an even bigger bid of $130 a share from S&P Global. If that were true, it would imply an even greater value lay in MSCI shares, setting off a real, honest-to-goodness frenzy among investors to scoop up the shares before S&P's bid was made official.
Things were going so well for MSCI this morning! What happened to it? Image source: Getty Images.
Now what
Sad to say, the report appears not to have beentrue. By midday, MSCI had issued a statement dispelling rumors of the imminent buyout, assuring investors: "We are not in discussions with any third party, and we have not received any offer or indication of interest."
Which pretty much puts a kibosh on the rally. So what's the upshot? If you bought MSCI shares in hopes of reaping a quick windfall, you're now the proud owner of a richly priced stock that sells for 36.5 times earnings -- and seems unlikely to get bought out. Granted, the stock still pays a modest 1.2% dividend and is projected to grow at 18.3% annually over the next five years. Maybe you think that's good enough to be worth holding on to, and maybe not.
For S&P Global, however, it's apparently too high a price to be of interest.
10 stocks we like better than MSCIWhen investing geniuses David and Tom Gardner have a stock tip, it can pay to listen. After all, the newsletter they have run for over a decade, Motley Fool Stock Advisor, has tripled the market.*
David and Tom just revealed what they believe are the 10 best stocks for investors to buy right now... and MSCI wasn't one of them! That's right -- they think these 10 stocks are even better buys.
Click here to learn about these picks!
*Stock Advisor returns as of February 6, 2017
Rich Smith has no position in any stocks mentioned. The Motley Fool has no position in any of the stocks mentioned. The Motley Fool has a disclosure policy.