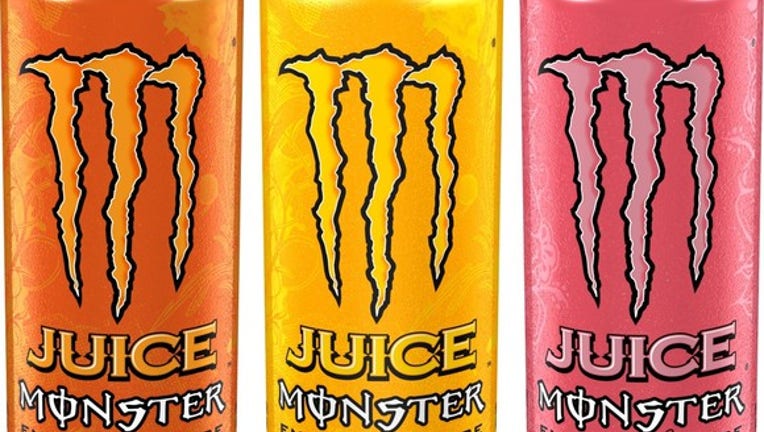 What happened
Shares of Monster Beverage (NASDAQ: MNST) were up 14% as of 10:40 a.m. EST Thursday after the energy- and fruit-drink company announced strong fourth-quarter 2016 results.
So what
Quarterly net sales increased 16.8% year over year to $753.8 million,primarily driven by a 17% increase in the company's flagship Monster Energy Drinks segment, to $684.4 million. Net sales for the smaller strategic brands business, which includes various energy drink brands acquired through a strategic partnership with Coca-Cola in 2015, grew 6.9% to $64.9 million. Other segment net sales, including certain American Fruits & Flavors products sold to independent third parties, were $4.7 million.
On the bottom line, that translated to 24.7% growth in reported net income, to $172.9 million, and a 32.6% increase in net income per share, to $0.30. However, earnings were also reduced by $46.3 million, or $0.05 per share, due to distributor termination expenses incurred during the quarter, bringing adjusted net income to $0.35 per share. On average, analysts were looking for lower adjusted net income of $0.30 per share on revenue of just $723.9 million.
Image source: Monster Beverage.
Now what
Monster Beverage CEO Rodney Sacks elaborated: "We are pleased to report continued progress on the strategic alignment of our distribution system with Coca-Cola bottlers, both domestically and internationally. Inthe United States, we continue to see improvements in the quality of our distribution, particularly in the food service channel, and we transitioned distribution of Monster Energydrinks to the Coca-Cola bottlers inWisconsinearly inJanuary 2017."
Sacks further noted the company has already transitioned distribution of its namesake drinks to Coke bottlers in Brazil, Costa Rica, and Panama, and continued to implement launches across China during the fourth quarter. Monster also plans to keep expanding in the China, Nigeria, and other countries throughout 2017, including a relaunch in India.
Finally, with its previous share repurchase programs now exhausted, on Feb. 28, 2017, Monster's board approved a new repurchase program of up to $500 million in common shares.
This was an undeniably strong quarter from Monster Beverage as the company relentlessly expands its presence worldwide, so it's no surprise to see investors aggressively bidding up Monster Beverage stock today.
10 stocks we like better than Monster BeverageWhen investing geniuses David and Tom Gardner have a stock tip, it can pay to listen. After all, the newsletter they have run for over a decade, Motley Fool Stock Advisor, has tripled the market.*
David and Tom just revealed what they believe are the 10 best stocks for investors to buy right now... and Monster Beverage wasn't one of them! That's right -- they think these 10 stocks are even better buys.
Click here to learn about these picks!
*Stock Advisor returns as of February 6, 2017
Steve Symington has no position in any stocks mentioned. The Motley Fool owns shares of and recommends Monster Beverage. The Motley Fool recommends KO. The Motley Fool has a disclosure policy.