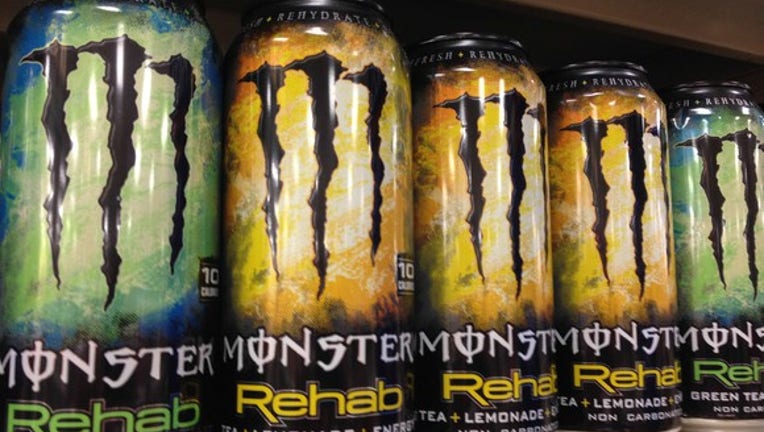 What happened
Shares ofMonster Beverage Corporation(NASDAQ: MNST) surged in March thanks to a strong earnings report at the beginning of the month. According to data from S&P Global Market Intelligence, the stock finished 11% higher.
Image source: Motley Fool.
As the chart below shows, all of those gains came on the earnings report at the beginning of the month.
So what
The energy-drink maker easily beat estimates on both top and bottom lines. Sales increased 16.8% to $753.8 million, ahead of expectations at $723.9 million, and growth was particularly strong outside the U.S. -- international sales were up a third to $193.5 million.
On the bottom line, adjusted earnings per share increased from $0.22 a year ago to $0.35, beating the consensus at $0.30. CEO Rodney Sacks said he was pleased with "continued progress on the strategic alignment of our distribution system with Coca-Cola bottlers." The energy-drink maker has grown by partnering with Coke bottlers to use their expansive distribution networks.
Now what
Management did not issue guidance, but the growing relationship with Coke distributors seems to bode well for the current year. Energy drinks is one of the few segments of the soft-drink market that has seen strong growth in recent years, and one reason why Coca-Cola took a stake in Monster in 2015. However, the stock has traded mostly sideways for the last couple years as the valuation may have gotten ahead of itself.
At a P/E of 40, the price may still be rich, but there should be continued long-term growth, with Coke's distribution pipeline helping it out.
10 stocks we like better than Monster BeverageWhen investing geniuses David and Tom Gardner have a stock tip, it can pay to listen. After all, the newsletter they have run for over a decade, Motley Fool Stock Advisor, has tripled the market.*
David and Tom just revealed what they believe are the 10 best stocks for investors to buy right now... and Monster Beverage wasn't one of them! That's right -- they think these 10 stocks are even better buys.
Click here to learn about these picks!
*Stock Advisor returns as of April 3, 2017
Jeremy Bowman has no position in any stocks mentioned. The Motley Fool owns shares of and recommends Monster Beverage. The Motley Fool has a disclosure policy.