Why Monster Beverage Corporation Jumped 12% Today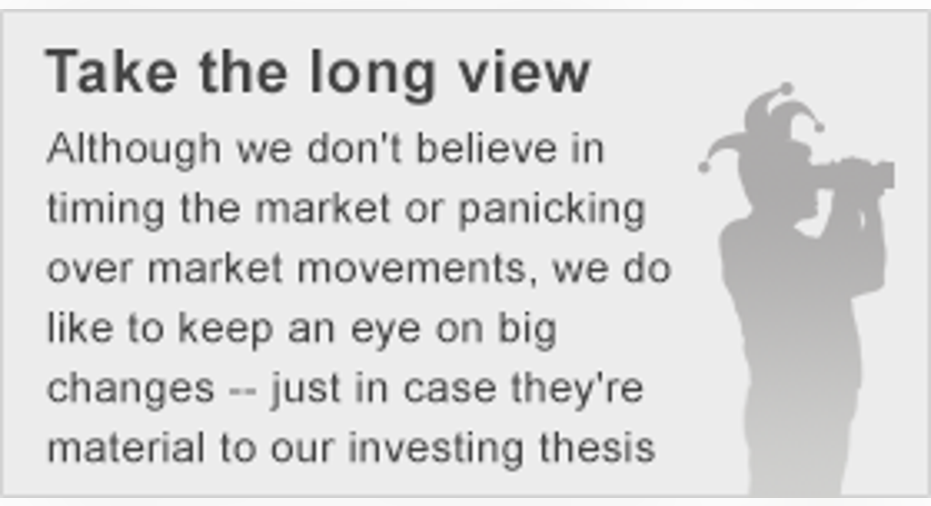 What: Shares of Monster Beverage skyrocketed on Friday, shooting more than 12% higher at the opening bell and staying in that range throughout the morning. The energy-drink titan posted first-quarter results early in the morning, showing fantastic growth and funneling up to $2 billion of its bulging cash reserves into a share buyback program.
So what: Monster's adjusted net sales increased 8.5% year over year, landing at $680 million. Analysts would have settled for $665 million.
On the bottom line, Monster's third-quarter earnings per share jumped 29% higher. At $0.80 per share, the result was also easily ahead of Wall Street's $0.74 consensus estimate.
International net sales rose at a faster 32% pace. Gross margins edged modestly higher.
Now what: These strong results ride on the back of Monster's wide-ranging partnership with Coca-Cola . That game-changing deal gave Monster access to a world-class global distribution network, and it allowed both companies to revamp their product lineups in a brand-for-brand exchange. That's the secret behind Monster's sales increases, the rapid overseas expansion, and increasingly efficient operations.
Monster shares have now more than doubled over the last two years. With a lot of non-U.S. territory still left to explore, this continues to look like a global growth story in the making.
The article Why Monster Beverage Corporation Jumped 12% Today originally appeared on Fool.com.
Anders Bylund has no position in any stocks mentioned. The Motley Fool owns shares of and recommends Coca-Cola and Monster Beverage. Try any of our Foolish newsletter services free for 30 days. We Fools may not all hold the same opinions, but we all believe that considering a diverse range of insights makes us better investors. The Motley Fool has a disclosure policy.
Copyright 1995 - 2016 The Motley Fool, LLC. All rights reserved. The Motley Fool has a disclosure policy.