Why Momo Inc. Shares Jumped Today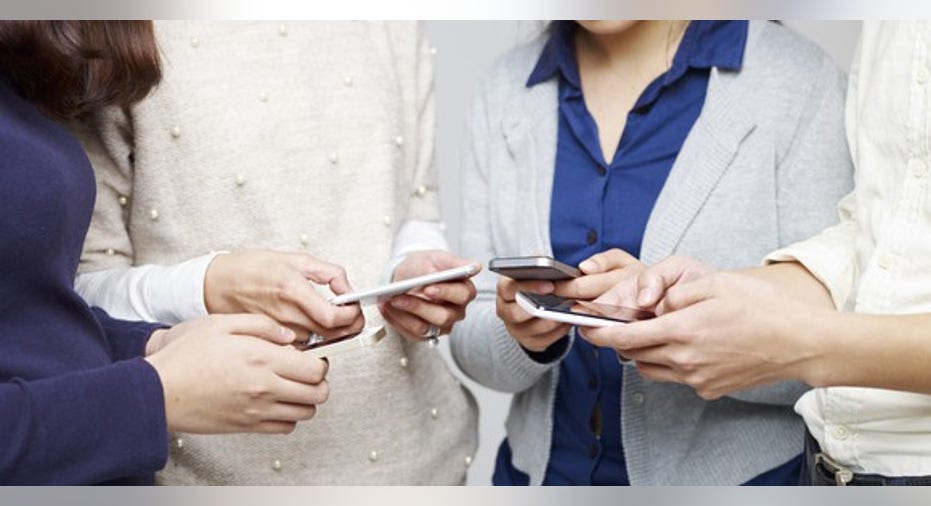 What happened
Shares of Chinese technology company Momo Inc.(NASDAQ: MOMO) are up more than 11% today following the company's 2016 fourth-quarter and full-year earnings, including a more than 500% increase in sales for the fourth quarter.
So what
Thesocial network company had some impressive success with increasing monetization ofits app in 2016, which helped sales to grow 524% in the fourth quarter, year over year, and 313% for the year. Net income for the full year grew more than 10 times to $145 million, compared with less than $14 millionin 2015.
Image source: Getty Images.
Momo has often been called a dating app, but the company is working to rebrand itself as a more encompassing social media network that happens to also have location-based services that allow users to meet up more easily. For instance, the company launched a live video feature similar to those from other social media platforms, which it continued to expand in 2016 with more premium content. That seems to be working to help the company continue bringing in new customers -- monthly Active Users (MAUs)grew to over 81 million by the end of 2016, up 16% from the same period a year ago.
Now what
"The fourth quarter of 2016 was a mile-stone quarter for our team, capping off a great year of 2016," said Momo Inc. CEO Yan Tang in the earnings release. Management said the impressive gains in 2016 wereprimarily driven by the success with the company's live video service and mobile marketing business.
Looking ahead to 2017, management expects revenue between$238.0 million and $243.0 million for Q1, which would be as much as 377% growth, year over year.Shares of the high-growth company are certainly expensive now, trading at over 90 times earnings. However, earnings are growing quickly, and the current price is just 25 times forward earnings estimates.
10 stocks we like better than MOMOWhen investing geniuses David and Tom Gardner have a stock tip, it can pay to listen. After all, the newsletter they have run for over a decade, Motley Fool Stock Advisor, has tripled the market.*
David and Tom just revealed what they believe are the 10 best stocks for investors to buy right now...and MOMO wasn't one of them! That's right -- they think these 10 stocks are even better buys.
Click here to learn about these picks!
*Stock Advisor returns as of February 6, 2017.
Seth McNew has no position in any stocks mentioned. The Motley Fool has no position in any of the stocks mentioned. The Motley Fool has a disclosure policy.