Why Mitel Networks, Inc. Stock Plunged Today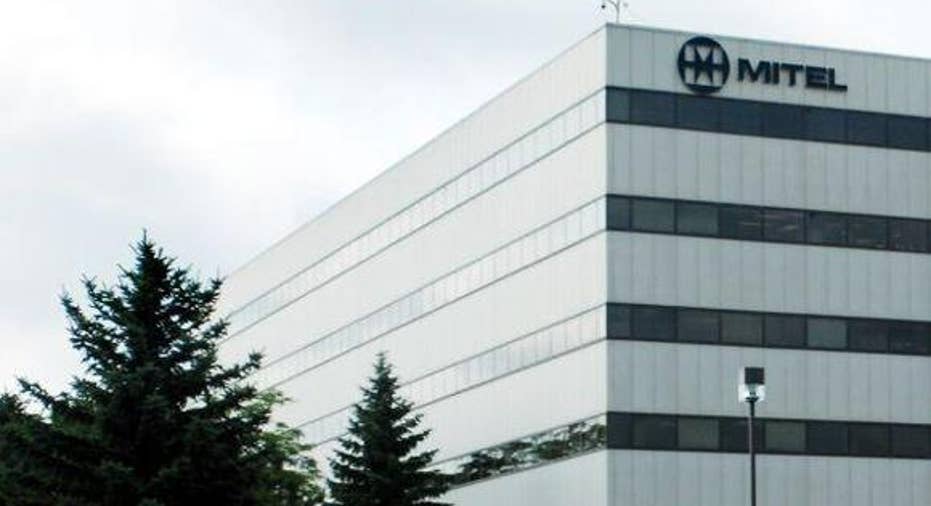 Image source: Mitel Networks
What:Shares of Mitel Networks fell as much as 10.8% early Friday after the company announced a definitive agreement to acquire Polycom in a cash and stock transaction valued at $1.96 billion.
So what: Specifically, Polycom investors will receive $3.12 in cash and 1.31 shares of Mitel common stock for each share of Polycom they own. That values Polycom at $13.68 per share based on Mitel's close Wednesday, and a 22% premium to Polycom's "unaffected" share prices as of April 5, 2016. For perspective, recall shares of Polycom first popped as much as 16% in a single day last October, when hedge fund Elliott Management disclosed active stakes in both companies and suggested they merge to boost profitability.
Now what:Polycom CEO Peter Leav added, "Together, Polycom and Mitel expect to drive meaningful value for our shareholders, customers, partners and employees around the world. We look forward to working closely with the Mitel team to ensure a smooth transition and continued innovation to bring the workplace of the future to our customers."
The transaction is still subject to shareholder and regulatory approval, and is expected to close sometime in the third quarter. But it's also a big pill to swallow for Mitel shareholders. Following the merger, Polycom shareholders will hold roughly 60% of the combined company, while Mitel shareholders will hold the remaining 40%. Mitel will finance the cash portion of the acquisition, and will refinance existing credit facilities of both companies using a combination of cash on hand and proceeds from new financing commitments totaling $1.1 billion.
At the time time, the combined companies will also boast annual revenue of roughly $2.5 billion, and, according to Mitel's press release, should be able to leverage their increased scale and combined product portfolios to better capture the growing enterprise communications market. This should also significantly reduce the companies' net debt leverage ratio (from 3.8 times to 2.1 times), is expected to be accretive to Mitel's earnings in 2017, and should generate operating synergies of $160 million by 2018.
But given the time it will take to realize those synergies -- and with shares of Polycom and Mitel down around 4% and 25%, respectively, over the past year -- it's hard to blame investors for being underwhelmed with this merger. If I were a Polycom or Mitel shareholder, I would be tempted to take at least some of my chips off the table and put them to work in other promising stocks.
The article Why Mitel Networks, Inc. Stock Plunged Today originally appeared on Fool.com.
Steve Symington has no position in any stocks mentioned. The Motley Fool recommends Polycom. Try any of our Foolish newsletter services free for 30 days. We Fools may not all hold the same opinions, but we all believe that considering a diverse range of insights makes us better investors. The Motley Fool has a disclosure policy.
Copyright 1995 - 2016 The Motley Fool, LLC. All rights reserved. The Motley Fool has a disclosure policy.