Why Micron Technology Inc. Stock Soared Today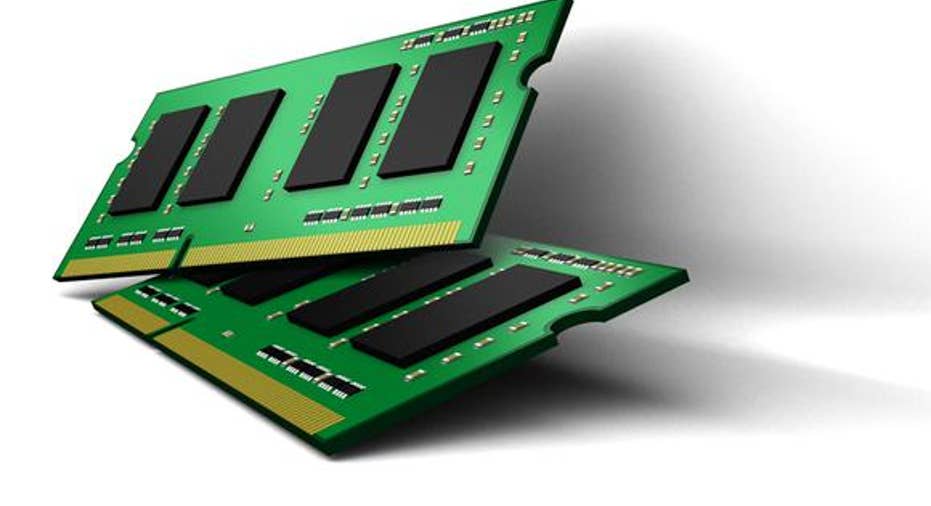 Image source: Micron.
What: Shares of memory-chip manufacturer Micron surged on Tuesday thanks to guidance from rival SK Hynix calling for strong DRAM and NAND bit growth, as well as lower capital expenditures for 2016. Micron stock rose as much as 10.4%, but had settled into a 9% gain by 3:40 p.m. ET.
So what: SK Hynix reported a steep 17% year-over-year revenue drop during the first quarter, with weak prices for DRAM and NAND chips weighing on the company's results. For Micron's fiscal second quarter, which ended on March 3, the company reported a 30% year-over-year drop in revenue and a net loss.
The possibility of a prolonged period of weak memory chip prices have kept shares of Micron down, but comments from SK Hynix point to the potential for improving conditions this year. The company stated during its earnings conference call that it expects the DRAM demand environment to improve during the second half, driven by reasonable inventory levels, new smartphone launches, adoption of higher-density mobile DRAM, and increased demand for servers.
SK Hynix expects a mid-teens percent increase in DRAM shipments in the second quarter compared to the first quarter, with NAND shipments expected to rise more than 30%. The company stated that the balance between supply and demand in the NAND market remained more stable than expected during the first quarter.
Now what: Micron's results depend heavily on the prices of DRAM and NAND chips, and those prices depend on supply and demand. Oversupply, driven by a weak PC market and slowing demand for smartphones, led Micron to post a quarterly loss during its fiscal second quarter, and the company expects the third quarter to be unprofitable as well.
Predicting memory prices is hard, and there's no guarantee that SK Hynix's forecast will prove accurate. If demand for DRAM and NAND does improve during the second half, Micron may return to profitability sooner rather than later. If it doesn't, Micron will have a much longer road to recovery.
The article Why Micron Technology Inc. Stock Soared Today originally appeared on Fool.com.
Timothy Green has no position in any stocks mentioned. The Motley Fool has no position in any of the stocks mentioned. Try any of our Foolish newsletter services free for 30 days. We Fools may not all hold the same opinions, but we all believe that considering a diverse range of insights makes us better investors. The Motley Fool has a disclosure policy.
Copyright 1995 - 2016 The Motley Fool, LLC. All rights reserved. The Motley Fool has a disclosure policy.