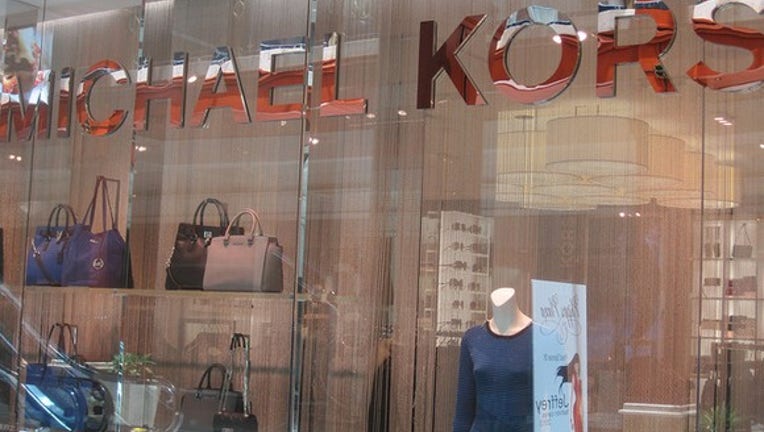 Image source: The Motley Fool.
What:Shares of Michael Kors Holdings Limited climbed 15.8% in the month of June, according to data provided byS&PGlobal Market Intelligence, driven by the company's strong fiscal fourth-quarter 2016 results.
So what: More specifically on June 1, 2016, shares jumped after Michael Kors revealed quarterly revenue climbed 10.9% year over year, to $1.2 billion, and would have risen an even more impressive 11.7% had it not been for the negative impact of foreign currencies. Within that, retail net sales rose 22% (23.4% excluding currencies), to $572.6 million, helped by a 1.5% increase in comparable sales, 142 net new store openings, and the positive influence of e-commerce sales fromMichael Kors' digital flagships.
On the bottom line, net income fell 3% year over year, to $177 million. But Michael Kors' share repurchase activity over the same period enabled earnings per share to rise 8.9%, to $0.98 per share.Analysts, on average, were expecting earnings of $0.97 per share on more modest 6% revenue growth.
As I pointed out last month, it also helped that shares of Michael Kors had only just fallen more than 17% the month prior, albeit primarily as the market fretted afterpeer Fossil Group blameda "challenging retail environment" for its own painful report in the middle of May.
Now what:But Michael Kors CEO John Idol specifically stated his company was able to deliver broad geographic growth "despite the challenging retail environment," driven by consumers' positive response to its product offerings and marketing efforts.
As it stands, Michael Kors hasn't confirmed its next quarterly report. But it should be slated to release fiscal first-quarter 2017 results a few weeks from now. For perspective, its latest guidance calls for quarterly revenue to be between $940 million and $950 million and for adjusted earnings per share in the range of $0.70 to $0.74. With the caveat that we don't lend much credence to Wall Street's near-term demands, it seems analysts are expecting another beat with consensus estimates predicting quarterly revenue of $954.2 million and earnings of $0.74 per share.
That's not to say Michael Kors wasn't underpromising with the intention of overdelivering. But given its recent rise, it seems fair to say investors are in for more volatility -- favorable or not -- depending on whether Michael Kors misses, meets, or exceeds those expectations next month.
The article Why Michael Kors Holdings Limited Stock Popped 15.8% in June. originally appeared on Fool.com.
Steve Symington has no position in any stocks mentioned. The Motley Fool owns shares of Michael Kors Holdings. The Motley Fool recommends Fossil. Try any of our Foolish newsletter services free for 30 days. We Fools may not all hold the same opinions, but we all believe that considering a diverse range of insights makes us better investors. The Motley Fool has a disclosure policy.
Copyright 1995 - 2016 The Motley Fool, LLC. All rights reserved. The Motley Fool has a disclosure policy.