Why Melco Crown Entertainment Ltd.'s Shares Popped 17% in November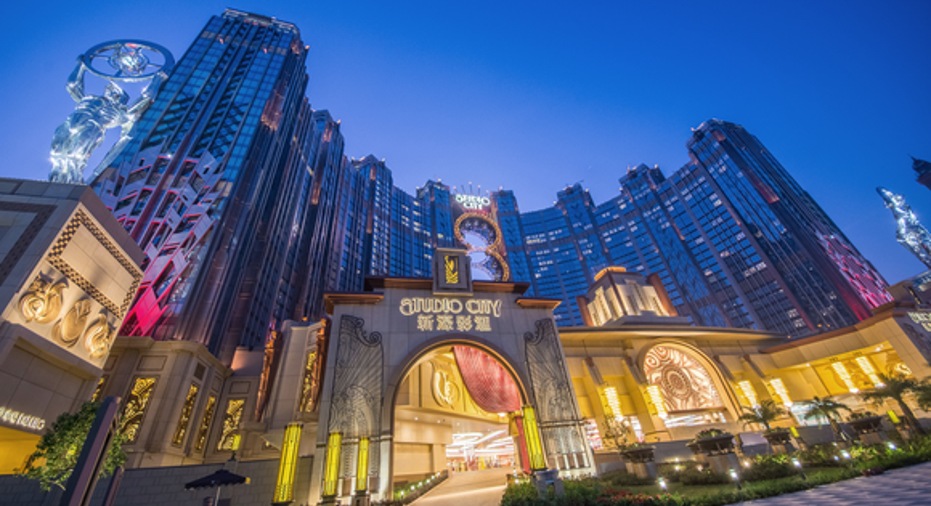 Image source: Getty Images.
What happened
Shares of gaming company Melco Crown Entertainment Ltd.(NASDAQ: MPEL) jumped 17.4% in November, according to data provided by S&P Global Market Intelligence, as some good news finally emerged from Macau.
So what
Earnings were released early in the month and showed revenue of $1.15 billion and EBITDA of $289.2 million in the third quarter, both up 22% year over year. The company said the "increase in net revenue was primarily attributable to the net revenue generated by Studio City, which started operations in October 2015, and the increase in casino revenues at City of Dreams Manila, partially offset by lower casino revenues at City of Dreams in Macau and Altira Macau."
But investors were more excited about the refinancing of debt at Studio City late in the month -- $350 million of 5.875% senior notes due 2019 and $850 million of 7.25% senior notes due 2021 were sold, which will keep the new resort afloat for now. The completion of the refinancing was announced Dec. 1.
The financing came just as Macau's gaming revenue started to recover as well. Gaming revenue was up 8.8% in October and 14.4% in November, so there's a general bullish sentiment for stocks in the industry.
Now what
Melco Crown had a lot of uncertainty surrounding its Studio City project in Macau because it was allocated far fewer gaming tables than expected. So, the financing was necessary, even though it comes with a fairly short duration and high interest rate. If Macau's recovery continues, this could allow the company to recover further financially and even pay down some debt associated with the project. Like all of Macau's gaming industry, the future of the stock will rely a lot on Macau's gaming revenue continuing to grow, which would make the near-term debt challenges a bump in the road for the company's operations.
10 stocks we like better than Melco Crown Entertainment When investing geniuses David and Tom Gardner have a stock tip, it can pay to listen. After all, the newsletter they have run for over a decade, Motley Fool Stock Advisor, has tripled the market.*
David and Tom just revealed what they believe are the 10 best stocks for investors to buy right now... and Melco Crown Entertainment wasn't one of them! That's right -- they think these 10 stocks are even better buys.
Click here to learn about these picks!
*Stock Advisor returns as of Nov. 7, 2016
Travis Hoium has no position in any stocks mentioned. The Motley Fool has no position in any of the stocks mentioned. Try any of our Foolish newsletter services free for 30 days. We Fools may not all hold the same opinions, but we all believe that considering a diverse range of insights makes us better investors. The Motley Fool has a disclosure policy.