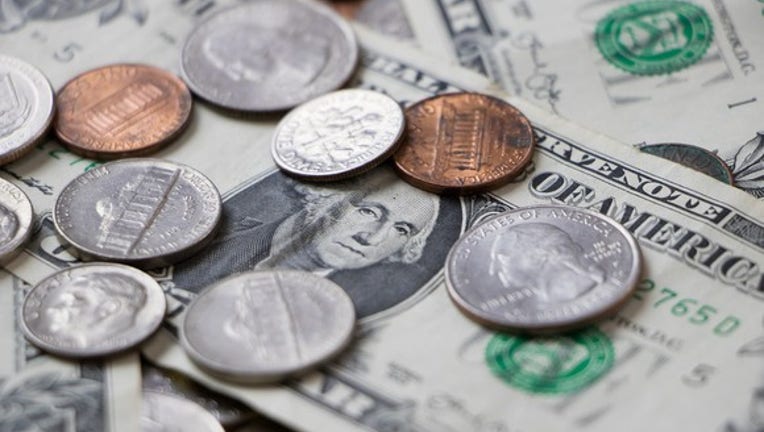 What happened
Shares of Medley Capital Corporation (NYSE: MCC)are trading down by about 15% as of 1:00 p.m. EDT after the company slashed its dividend by 27% and reported a first-quarter loss.
So what
Investors buy business development companies for their beefy dividend yields, so it's no surprise to see shares dive after the dividend was slashed to $0.16, down from $0.22 declared in the prior quarter.
Medley Capital's poor underwriting is turning dollar bills into pocket change. Image source: Getty Images.
The company reported operating income of $0.15 per share in the first quarter. Including the effects of capital losses stemming from its portfolio investments, net loss came in at $0.22 per share.
Impairments in its investment portfolio continue to pile up. Medley Capital classified 6.4% and 7.4% of its investments at fair value as a "4" or "5" rating under its investment performance rating system. Last quarter, just 6.9% and 1.4% of its investments at fair value were included in categories "4" or "5."
At best, these investments are those that are "performing below expectations and for which risk has increased materially since origination," per disclosure in its 10-Q filing. At worst, "[m]ost or all of the debt covenants are out of compliance and payments are substantially delinquent. Some loss of principal is expected."A $13.4 million impairment to just one portfolio company, OmniVere LLC, was enough to generate losses of roughly $0.25 per share during the quarter.
Now what
Medley Capital is a perennial capital incinerator. Over the last 12 months, book value per share dropped from $9.80 per share to $8.94 per share. Dividends have been slashed twice, from $0.30 paid in June 2016 to the $0.16 dividend it declared for payment in June 2017.
This has happened despite management fee waivers designed to better align the interests of shareholders and management and share repurchases that have devoured approximately 2.3% of the company's outstanding shares over the most recent year. Insiders have also purchased millions of shares at prices over $7 in the past 12 months, in what now appears to have been an effort to boost investor confidence.
Shares now trade at about 0.72 times book value, perhaps reflecting investors' fears that there may be more loss content hiding in the portfolio after 12 consecutive quarters of declining book value per share.
10 stocks we like better than Medley CapitalWhen investing geniuses David and Tom Gardner have a stock tip, it can pay to listen. After all, the newsletter they have run for over a decade, Motley Fool Stock Advisor, has tripled the market.*
David and Tom just revealed what they believe are the 10 best stocks for investors to buy right now... and Medley Capital wasn't one of them! That's right -- they think these 10 stocks are even better buys.
Click here to learn about these picks!
*Stock Advisor returns as of May 1, 2017
Jordan Wathen has no position in any stocks mentioned. The Motley Fool has no position in any of the stocks mentioned. The Motley Fool has a disclosure policy.