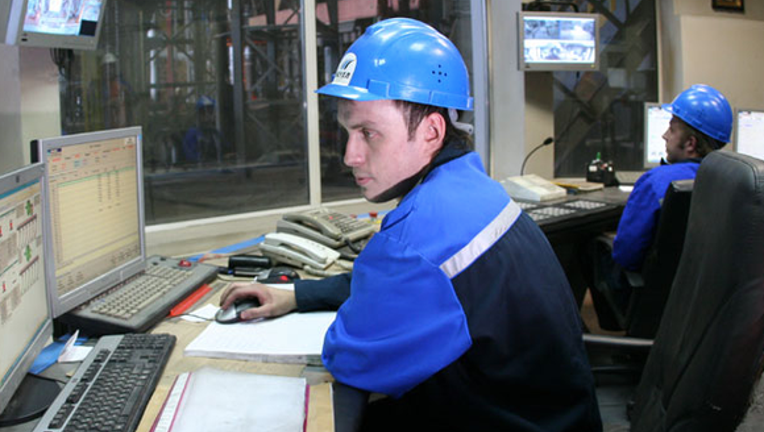 What happened?
Mechel OAO's (NYSE: MTL) stock fell a dramatic 20% in February. That comes after an equally dramatic 250% price climb in 2016. There are two big stories going on at this diversified Russian metals and mining company, and one is increasingly more important today.
So what?
Russian metals and mining conglomerate Mechel was hard at work in 2016 trying to fix its debt troubles. Although it's still a heavily indebted company, in December it was finally able to restructure its obligations with a trio of large Russian banks. It was a slow moving process that picked up steam in the second half of the year. Which explains why Mechel's price advance really only started to take shape in September or so.
Image source: Mechel OAO.
Helping that story along was a generally improving commodity market. For example, moves by Chinese authorities to limit the country's production of coal pushed metallurgical coal dramatically higher in the second half of 2016. In fact, when Mechel released its fourth quarter production results in early 2017, CEO Oleg Korzhov commented that, "In our view, the coal market in this accounting period was almost entirely under China's influence."
But now China has moved to loosen those restrictions, sending met coal tumbling. Although Mechel has a diversified portfolio of products, investors appear to be reacting to commodity shifts (the big move in coal) that will make the company's life harder going forward. This is doubly important today because the debt restructuring story is basically over. Thus, operating results will be increasingly important from here on out. And as February progressed it looked like there would be some notable headwinds to deal with.
Now what?
Even though Mechel has come to terms with its banks it remains a highly risky investment. Only the most aggressive investors should be putting money to work here. The steep drop in met coal and Mechel's own stock price highlight the risks. Most investors would be better off looking at other options in the metals and mining space.
10 stocks we like better than Mechel OAOWhen investing geniuses David and Tom Gardner have a stock tip, it can pay to listen. After all, the newsletter they have run for over a decade, Motley Fool Stock Advisor, has tripled the market.*
David and Tom just revealed what they believe are the 10 best stocks for investors to buy right now... and Mechel OAO wasn't one of them! That's right -- they think these 10 stocks are even better buys.
Click here to learn about these picks!
*Stock Advisor returns as of February 6, 2017
Reuben Brewer has no position in any stocks mentioned. The Motley Fool has no position in any of the stocks mentioned. The Motley Fool has a disclosure policy.