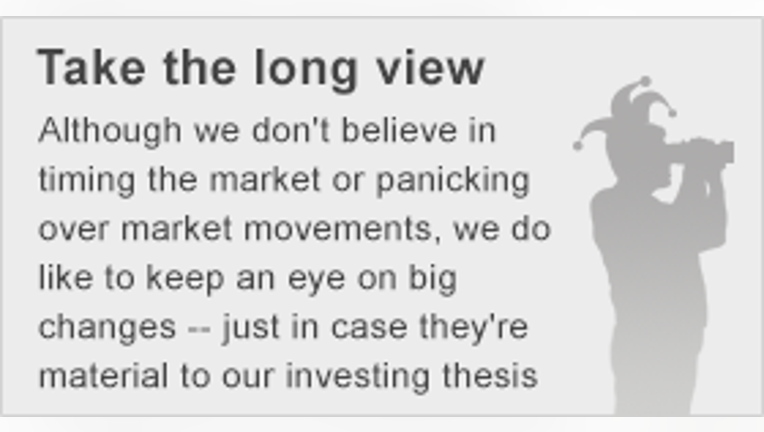 Image source: Enfamil.com.
What:Shares ofMead Johnson Nutrition CO were looking healthier today on reports that European food heavyweightsDanoneandNestle were interested in acquiring the children's nutrition specialist. As of 12:04 p.m. ET, the stock had gained 9.6%.
So what:Down 26% since Feb. 2015, the Enfamil infant formula maker's stock has become more affordable as a takeover target. Reports circulated this morning that the company is working withLazardon a possible buyout by either Danone and Nestle, two prominent baby-food makers.
Over the last year, competition among the major baby-food makers has increased as Danone and Nestle lowered their prices to grab market share in Asia. As a result, the company's profits slid along with the stock price.
Considering Mead Johnson was once a subsidiary ofBristol-Myers Squibb, spun off from the drugmaker in 2009, it's not a surprise that it would put itself up for auction as the competitive landscape gets tougher.
Now what:Asia is considered the fastest-growing market for baby-food formula, and Mead Johnson derives a third of its revenue from that region. That stake in a growing market makes it a good fit for its two pursuers.
Since two parties are said to be interested in acquiring Mead Johnson, a bidding war could ensue. With Mead Johnson's shares still reasonably valued after today's spike, they could continue to rally as more news emerges on a potential buyout.
The article Why Mead Johnson Nutrition CO Shares Jumped Today originally appeared on Fool.com.
Jeremy Bowman has no position in any stocks mentioned. The Motley Fool recommends Nestle. Try any of our Foolish newsletter services free for 30 days. We Fools may not all hold the same opinions, but we all believe that considering a diverse range of insights makes us better investors. The Motley Fool has a disclosure policy.
Copyright 1995 - 2016 The Motley Fool, LLC. All rights reserved. The Motley Fool has a disclosure policy.