Why MDC Partners Inc. Stock Dropped Today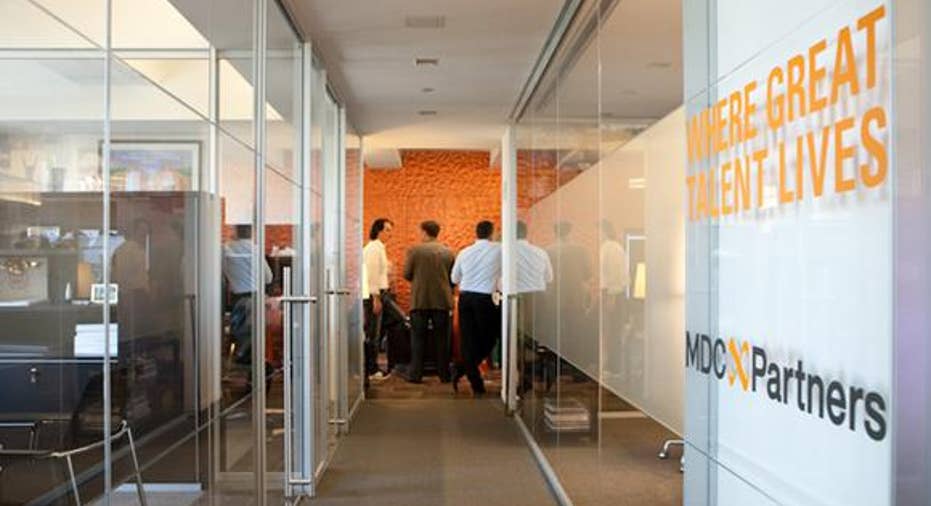 Image source: MDC Partners.
What:Shares of MDC Partners dropped as much as 23.6% early Friday, but partially recovered to trade down around 11.8% as of 12:00 p.m ET after the marketing and communications company found itself the subject of a new bearish report from short-seller Gotham City Research.
So what: The reportasserts that MDC Partners stock is "worth less than $1.00 per share, implying 96%+ downside" from yesterday's close. More specifically -- and keeping in mind MDC Partners CEO Miles Nadal stepped down last year amid an SEC investigation into his expenses and the company's goodwill and other accounting practices -- Gotham City Research believes that MDC Partners will need to restate several years of historical results given issues including overstated organic revenue growth, understated debt levels, and "suspect" profits.
Now what: MDC promptly issued a statement today insisting it remains confident in its financial reporting and account practices, as well as calling the allegations "false and misleading" and "solely focused on destroying the value we are creating for our shareholders for their own personal gain."
As it stands, it's certainly possible that Gotham City Research is capitalizing on investor uncertainty in the wake of the SEC investigation. But it's also unsurprising to see our skittish market take a step back today given the gravity of the allegations. In any case, we should receive more clarity from the company when it releases quarterly results next week. Until then, I'm personally content watching this drama unfold from the sidelines.
The article Why MDC Partners Inc. Stock Dropped Today originally appeared on Fool.com.
Steve Symington has no position in any stocks mentioned. The Motley Fool has no position in any of the stocks mentioned. Try any of our Foolish newsletter services free for 30 days. We Fools may not all hold the same opinions, but we all believe that considering a diverse range of insights makes us better investors. The Motley Fool has a disclosure policy.
Copyright 1995 - 2016 The Motley Fool, LLC. All rights reserved. The Motley Fool has a disclosure policy.