Why MasTec, Inc.'s Shares Popped 12% on Friday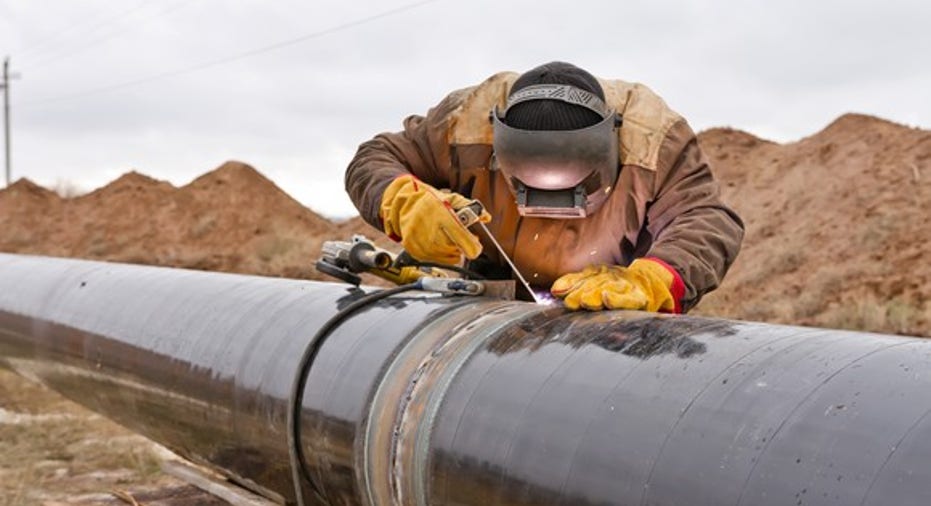 Image source: Getty Images.
What happened
Shares of infrastructure company MasTec, Inc. (NYSE: MTZ) jumped as much as 12% on Friday as the Federal Energy Regulatory Commission (FERC) pushed projects through before losing its quorum. The stock came within shouting distance of a 52-week high, a sign of how bullish the market has gotten on infrastructure stocks.
So what
After President Trump appointed Cheryl LaFleur as acting chairman of FERC, Commissioner Norman Bay announced that he would step down effective Feb. 3. With only two members (out of a normal five), FERC wouldn't be able to convene a quorum of three members, which is needed to decide issues like approving pipelines and transmission lines. So, it looks like projects are being pushed through rapidly.
On Thursday, FERC approved Energy Transfer Partners LP's Rover natural gas pipeline from Pennsylvania to Ontario, a $4.2 billion project expected to begin next quarter. The Atlantic Sunrise pipeline also moved forward after clearing FERC's environmental impact test today, and there's hope pipelines like Spectra Energy's Nexus pipeline and the Northern Access pipeline will move forward today as well.
The other notable move today -- and potentially more consequential in coming months -- is FERC issuing an order delegating authority to staff to approve projects in the absence of a quorum. The director of the Office of Energy Market Regulation can accept and suspend rate filings and can move forward with uncontested filings and settlements, which should keep normal business moving through the regulator.
Now what
There's a lot going on today in infrastructure, but what has MasTec's investors excited is that there's a rush of pipelines being approved and the delegation of authority will mean the energy infrastructure business won't come to a grinding halt in the next few months. It could take some time to appoint and approve as many as three new commissioners to FERC to get back to a normal order of business.
This doesn't fundamentally change the investment thesis behind MasTec, but it could take away some near-term risks. And if infrastructure spending increases as much as some hope, there could be bright days ahead.
10 stocks we like better than MasTec When investing geniuses David and Tom Gardner have a stock tip, it can pay to listen. After all, the newsletter they have run for over a decade, Motley Fool Stock Advisor, has tripled the market.*
David and Tom just revealed what they believe are the 10 best stocks for investors to buy right now... and MasTec wasn't one of them! That's right -- they think these 10 stocks are even better buys.
Click here to learn about these picks!
*Stock Advisor returns as of January 4, 2017
Travis Hoium has no position in any stocks mentioned. The Motley Fool owns shares of and recommends Spectra Energy. The Motley Fool recommends MasTec. The Motley Fool has a disclosure policy.