Why Markit, Ltd and IHS, Inc. Both Popped Today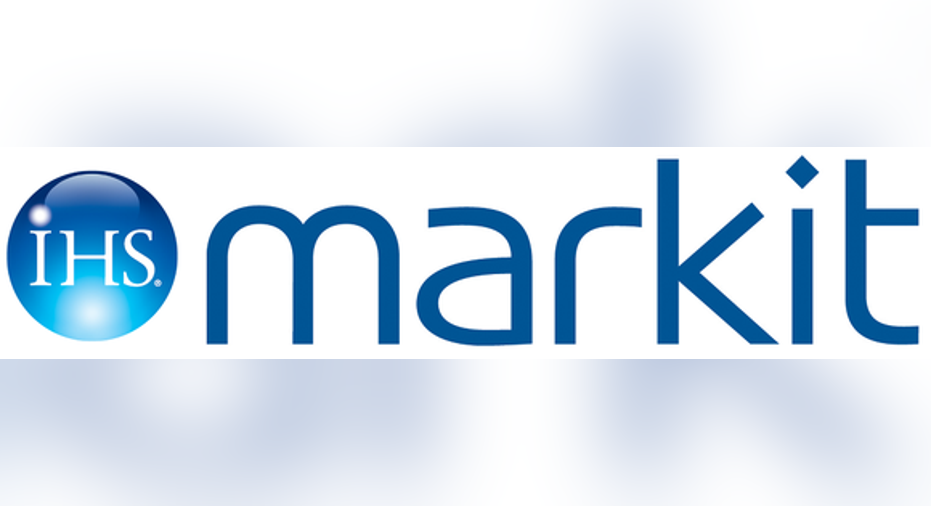 Image sources: IHS, Markit Ltd.
What:Shares of Markit Ltd jumped 14% Monday after the London-based financial information services specialist announced it had signed a definitive agreement to merge with IHS . Shares of IHS also climbed more than 10% today.
So what:Specifically, Markit and IHS describe the transaction as an all-share "merger of equals" worth more than $13 billion based on the implied equity value of IHS and Markit common stock as of Friday's close. On a combined basis for fiscal 2015, IHS and Markit achieved revenue of $3.3 billion, adjusted EBITDA of $1.2 billion, and free cash flow of $800 million.
Now what:After the transaction closes, the combined company will be renamed IHS market and headquartered in London. Certain key operations will also remain in IHS's current headquarters in Engelwood, Colo. Also following completion, IHS shareholders will own roughly 57% of the combined company's fully diluted shares, while Markit shareholders will own the remaining 43%.
In the end, this merger will create a global leader in IHS and Markit's niches, helped by the fact the two companies have largely non-overlapping customers and products. But keep in mind the merger will also be a fully taxable transaction for IHS shareholders in the U.S., is expected close in the second half of 2016, and is still subject to the approval of both regulators and IHS and Markit shareholders.
With shares of Markit now up more than 22% over the past year -- and IHS just edging into positive territory over the same period -- that's why I wouldn't blame investors for taking at least some of today's quick gains off the table.
The article Why Markit, Ltd and IHS, Inc. Both Popped Today originally appeared on Fool.com.
Steve Symington has no position in any stocks mentioned. The Motley Fool has no position in any of the stocks mentioned. Try any of our Foolish newsletter services free for 30 days. We Fools may not all hold the same opinions, but we all believe that considering a diverse range of insights makes us better investors. The Motley Fool has a disclosure policy.
Copyright 1995 - 2016 The Motley Fool, LLC. All rights reserved. The Motley Fool has a disclosure policy.