Why MannKind Corporation Shares Are Soaring 14% Today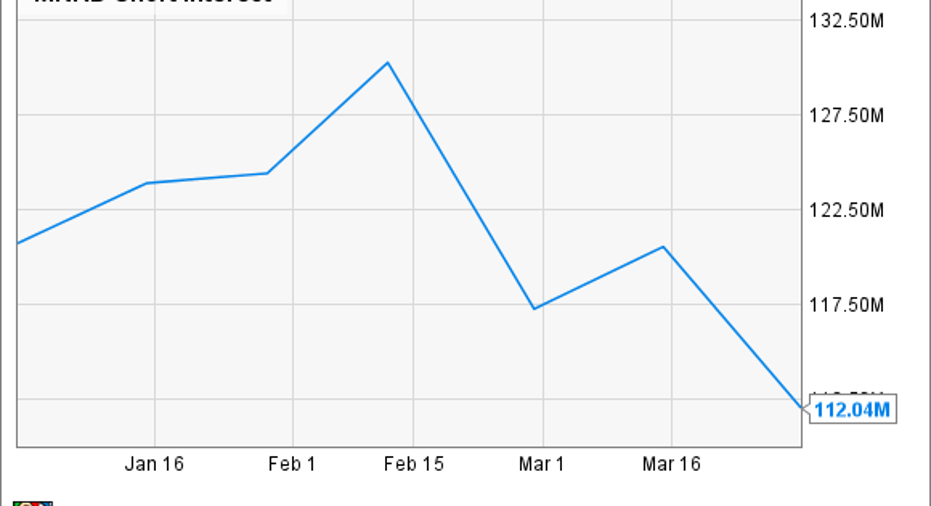 IMAGE SOURCE: MANNKIND CORPORATION.
What: A week before its planned investor conference on April 19 to explain its commercialization strategy for Afrezza, shares ofMannKind Corporation are skyrocketing 13.7% at 12:00 p.m. ET today.
So what:Much-maligned MannKind Corporation's stock has been on a roller-coaster ride since former commercialization partner Sanofi SA opted out of its distribution deal with the company back in January.
Sanofi's inability to establish Afrezza, an inhaled insulin, in the multibillion-dollar insulin market cast significant doubt on MannKind's future, especially given its arguably precarious financial position.
Next week, investors should gain greater insight into MannKind's plans to relaunch Afrezza in a conference call that will begin at 5 p.m. The company announced the investor update yesterday, causing shares to rally significantly.
Now what:Despite efforts by Sanofi's previously successful diabetes sales team, Afrezza has been more of a commercial dud than a commercial stud. Ahead of the drug's launch in 2015, investors and industry watchers were projecting Afrezza to become a billion-dollar blockbuster, yet its sales have struggled to eclipse $2 million per quarter, and as a result, MannKind reported a $345 million operating loss last year.
MannKind bulls maintain that Afrezza's failure was due to the fact that Sanofi was never committed to the Afrezza rollout -- the deal had been orchestrated by its soon-to-depart CEO back in 2014 -- and as a result, bad decisions, including pricing it to a premium versus traditional insulin products, are to blame for lackluster sales.
Among the details that could be divulged next week during MannKind's conference call is a new marketing program that includes lower pricing and improved efforts to convert patients given free trials of the drug into repeat customers. It's unclear what other efforts it may outline.
Given that the company's past struggles have led to a massive short position, which stands at roughly 47% of all MannKind's shares available for trading, and that there's uncertainty tied to the specifics of next week's update, short-sellers may be covering positions to reduce their risk.
MNKD Short Interest data by YCharts.
Nevertheless, considerable headwinds are facing this company (not the least of which are its debt levels and cash burn). For that reason, investors are probably best served by other investment ideas.
The article Why MannKind Corporation Shares Are Soaring 14% Today originally appeared on Fool.com.
Todd Campbell has no position in any stocks mentioned. Todd owns E.B. Capital Markets, LLC. E.B. Capital's clients may have positions in the companies mentioned. The Motley Fool has no position in any of the stocks mentioned. Try any of our Foolish newsletter services free for 30 days. We Fools may not all hold the same opinions, but we all believe that considering a diverse range of insights makes us better investors. The Motley Fool has a disclosure policy.
Copyright 1995 - 2016 The Motley Fool, LLC. All rights reserved. The Motley Fool has a disclosure policy.