Why Manitowoc Stock Jumped 14.2% in January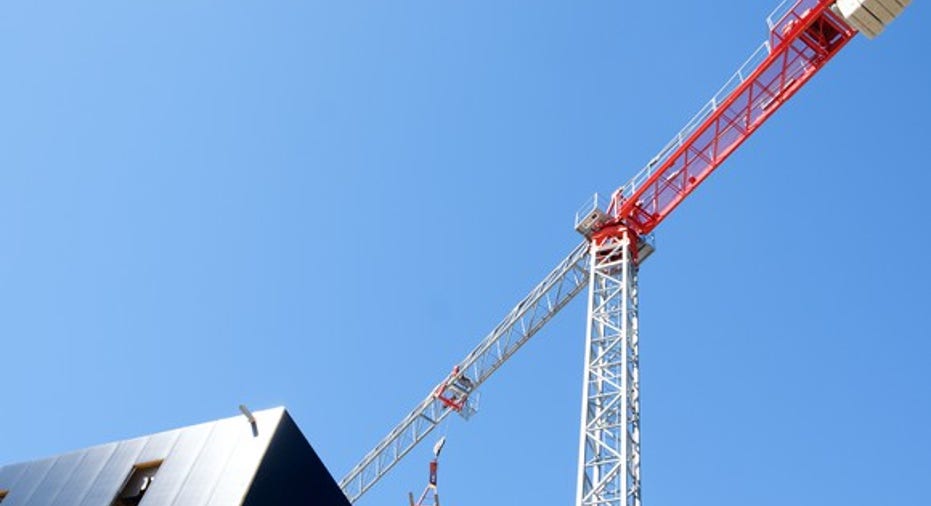 Image source: Getty Images.
What happened
Shares of crane manufacturer The Manitowoc Company (NYSE: MTW) kicked off 2017 on a strong note, gaining as much as 14.2% in January. They were buoyed by Donald Trump's inauguration speech on Jan. 20, in which he emphasized his "America first" ideology and restated his plans to rebuild the nation's infrastructure. Expectations of strong numbers from Caterpillar Inc. (NYSE: CAT) further fueled investors' optimism.
So what
Manitowoc shares gained momentum during the third week of January, which coincided with Trump's swearing-in ceremony and Caterpillar's fourth-quarter and 2016 earnings release. As the world's largest construction-equipment manufacturer, Caterpillar and its performance, outlook, and views about end markets are watched closely by investors in the industry.
While Caterpillar topped analysts' estimates on its fourth-quarter profits, its muted outlook made investors a bit wary, which is why Manitowoc lost some ground during the last couple of trading days in January. The stock, however, ended the month with solid gains, as investors bet on Trump's infrastructure rhetoric when he said during his inauguration speech: "We will build new roads, and highways, and bridges, and airports, and tunnels, and railways all across our wonderful nation." As a leading crane manufacturer, Manitowoc should get a lift in sales as spending on infrastructure improves.
Now what
The "Trump bump" isn't surprising, but Caterpillar doesn't expect to see any benefits until at least 2018; this means investors may be getting too excited too early, especially given Manitowoc's tumbling sales and profits. The crane maker just reported an 18% year-over-year decline in its fourth-quarter backlog, and big losses in 2016; for 2017, it projects 8% to 10% lower revenue. Keep all that in mind before you decide to bet on Manitowoc shares.
10 stocks we like better than Manitowoc When investing geniuses David and Tom Gardner have a stock tip, it can pay to listen. After all, the newsletter they have run for over a decade, Motley Fool Stock Advisor, has tripled the market.*
David and Tom just revealed what they believe are the 10 best stocks for investors to buy right now... and Manitowoc wasn't one of them! That's right -- they think these 10 stocks are even better buys.
Click here to learn about these picks!
*Stock Advisor returns as of January 4, 2017
Neha Chamaria has no position in any stocks mentioned. The Motley Fool has no position in any of the stocks mentioned. The Motley Fool has a disclosure policy.