Why LyondellBasell and Huntsman Jumped More Than 10% in November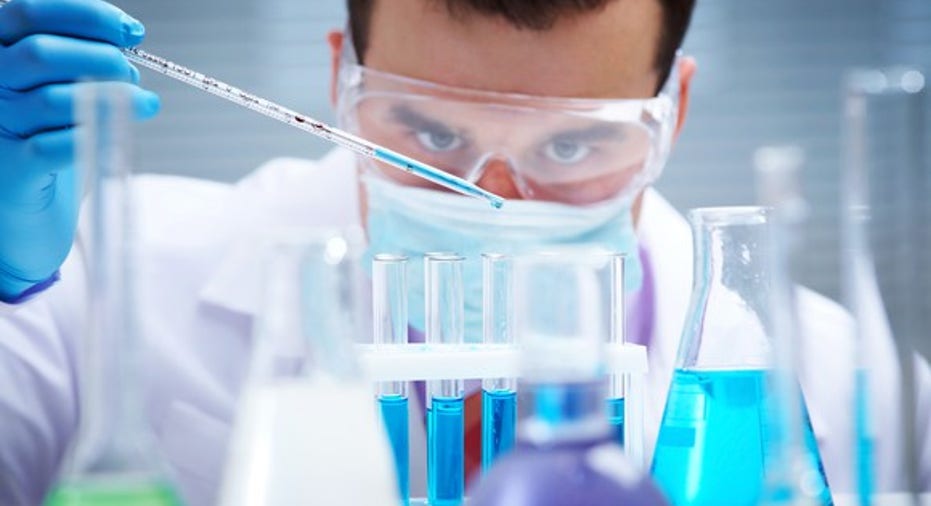 LyondellBasell is the third largest chemical company in the United States. Image source: Getty Images.
What happened
Shares of chemical companiesLyondellBasell Industries(NYSE: LYB) andHuntsman Corporation(NYSE: HUN) rose 15.5% and 14.6%, respectively, in November. These gains outpaced not only the overall market but also larger chemical peers such as DuPont andBASF.
So what
Besides sharing the same industry, these two companies have some similarities. Both are very diversified, with LyondellBasell manufacturing basic industrial chemicals, polymers, and refined fuels. Huntsman's products, too, cover a wide range of industries, including paints, footwear, agriculture, and packaging.
However, LyondellBasell is much larger than Huntsman, with a $35.4 billion market cap compared with Huntsman's $4.7 billion. LyondellBasell, headquartered in the Netherlands with significant U.S. operations, is also a member of the S&P 500.
But despite these differences, the companies' November trajectories were similar:
As you can see, both companies' share prices (Huntsman's blue line and LyondellBasell's yellow line) rose in the immediate aftermath of the presidential election on Nov. 8, possibly from the belief that a President Trump will loosen environmental regulations that affect chemical companies in general. U.S.-based DuPont also saw modest gains in the election's aftermath, while German BASF barely budged.
Both stocks also trended higher mid-month following dividend announcements. LyondellBasell declared an $0.85-per-share interim dividend on Nov. 18, and Huntsman announced a $0.125-per-share quarterly dividend on Nov. 14.
But the entire chemical industry saw gains on the last day of the month, when OPEC agreed to a production cut to stabilize prices.LyondellBasell, with its large petroleum refining business, and Huntsman, a supplier of oilfield chemicals, stand to benefit as increased crude oil prices allow some U.S. oil producers to profitably increase production -- and drive demand for their products.
Now what
Although these developments seem to be positive for Huntsman and LyondellBasell -- and other chemical companies -- there's enough uncertainty here that it doesn't make sense to change your investment thesis on either. Alooser regulatory environmentmay come with a Trump presidency, but it's not a guarantee. In any case, these companies would only benefit from such a change in certain situations, depending on what specific rules were altered or eliminated.
As for OPEC's decision, what OPEC giveth, OPEC could easily take away again. There's no guarantee that the cartel's production cuts will be in place over the long term, and indeed, some observers are skeptical that production will actually be cut at all.So don't buy either of these stocks based solely on this news.
10 stocks we like better than LyondellBasell When investing geniuses David and Tom Gardner have a stock tip, it can pay to listen. After all, the newsletter they have run for over a decade, Motley Fool Stock Advisor, has tripled the market.*
David and Tom just revealed what they believe are the 10 best stocks for investors to buy right now... and LyondellBasell wasn't one of them! That's right -- they think these 10 stocks are even better buys.
Click here to learn about these picks!
*Stock Advisor returns as of Nov. 7, 2016
John Bromels has no position in any stocks mentioned. The Motley Fool has no position in any of the stocks mentioned. Try any of our Foolish newsletter services free for 30 days. We Fools may not all hold the same opinions, but we all believe that considering a diverse range of insights makes us better investors. The Motley Fool has a disclosure policy.