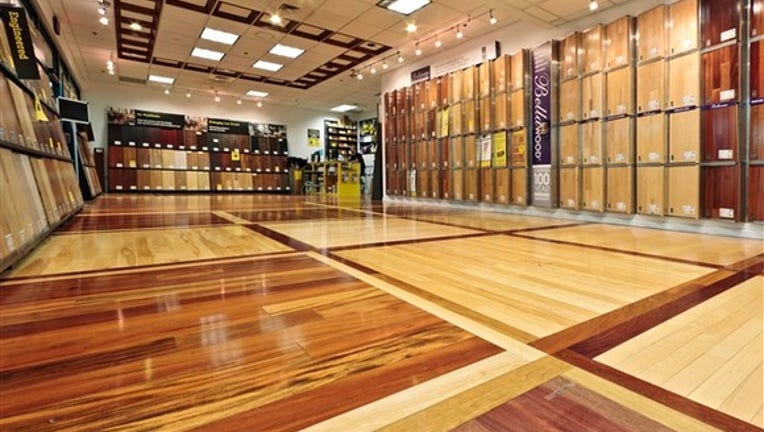 IMAGE SOURCE: LUMBER LIQUIDATORS.
What happened
Shares of Lumber Liquidators Holdings Inc.(NYSE: LL) fell 21.1% in the month of October,according to data provided byS&P Global Market Intelligence, after specialty flooring retailer announced disappointing quarterly earnings.
So what
More specifically, Lumber Liquidators stock had largely held steady until the final trading day of the month, when shares plunged after the company confirmed third-quarter revenue grew 3.4% year over year, to $244.1 million -- which marked its first year-over-year increase in six quarters and arrived well above analysts' consensus estimates for $231.6 million -- but results in a significantly wider-than-expected net loss of $0.31 per share (compared to expectations for a loss of just $0.19 per share).
Lumber Liquidators' then-CEO, John Presley, admitted that while the company is "pleased with the direction of our sales performance," they also "recognize we have work to do to restore Lumber Liquidators to growth and profitability for the long term."
At the same time, Presley insisted they had "taken steps to strengthen our financial position."
Now what
Subsequent to the end of the quarter on Nov. 7, the company also announced Presley's resignation as CEO and from Lumber Liquidators' board of directors. Presley will be succeeded as CEO by Dennis Knowles, who joined Lumber Liquidators this past March as chief operating officer.
Presley took the reins as CEO late last year after Lumber Liquidators' previous CEO abruptly resigned in the wake of a negative 60 Minutes report alleging the company had sold Chinese-made laminate flooring products containing illegally high levels of formaldehyde (a known carcinogen). The company has made significant progress since then in resolving the situation, but higher advertising and uncertainties surrounding future legal costs are still holding it back.
"I am proud of the work we have accomplished to resolve many outstanding issues for Lumber Liquidators and to begin to stabilize the business," added Presley, "and I am confident that Dennis is the right leader to build on and accelerate the progress we have made."
According to Knowles:
That's fair enough. But in the end, Lumber Liquidators obviously has plenty of work to do in order to fully restore its image and recapture sustained, profitable growth. Until we see more tangible signs that the worst is over, I personally remain content continuing to watch its progress from the sidelines.
10 stocks we like better than Lumber Liquidators When investing geniuses David and Tom Gardner have a stock tip, it can pay to listen. After all, the newsletter they have run for over a decade, Motley Fool Stock Advisor, has tripled the market.*
David and Tom just revealed what they believe are the ten best stocks for investors to buy right now and Lumber Liquidators wasn't one of them! That's right -- they think these 10 stocks are even better buys.
Click here to learn about these picks!
*Stock Advisor returns as of November 7, 2016
Steve Symington has no position in any stocks mentioned. The Motley Fool recommends Lumber Liquidators. Try any of our Foolish newsletter services free for 30 days. We Fools may not all hold the same opinions, but we all believe that considering a diverse range of insights makes us better investors. The Motley Fool has a disclosure policy.