Why Lumber Liquidators, Finisar, and Smith & Wesson Holding Jumped Today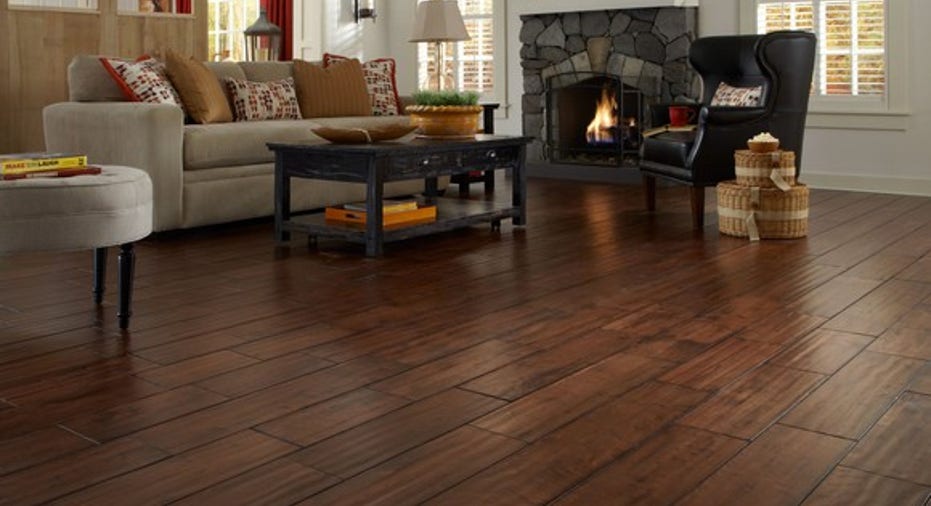 Image source: Lumber Liquidators.
The stock market ended the week on a quiet note, although major market benchmarks once again managed to recover from more extensive losses from earlier in the day to post much more modest losses. Many investors continued to focus on next week's vote in the U.K. to decide whether the nation should remain part of the European Union. Yet once European markets closed, the market recovered slightly, and that was enough to limit the Dow's losses to just around a third of a percent by the end of the day. Some stocks were much more successful in gaining ground, and among the best performers were Lumber Liquidators , Finisar , and Smith & Wesson Holding .
Lumber Liquidators jumped 19% after getting some much-hoped-for good news in its ongoing controversy over laminate flooring products. The Consumer Product Safety Commission said that it would not recall the Chinese-made laminate flooring that Lumber Liquidators sold, because removal of flooring that had already been installed might increase levels of formaldehyde for those living in homes affected. The retailer also said that it would not sell the flooring products that were subject to CPSC review, and it agreed to monitor homes of customers who purchased the products and take action to remediate if it finds heightened levels of exposure. Investors believe that this could be the biggest obstacle left for Lumber Liquidators, although skeptics note that a product liability lawsuit could nevertheless go forward. If successful, such lawsuits could lead to substantial legal damage awards against the company.
Finisar closed up 7% in the wake of its release of fiscal fourth-quarter results. The maker of subsystems and components for fiber optic communications reported only a small 0.4% drop in revenue, and adjusted net income climbed by more than 18%, producing adjusted earnings of $0.29 per share. That was $0.04 better than the roughly flat performance that investors had expected. Finisar also gave encouraging news about the future, including calls for adjusted earnings of $0.27 to $0.33 per share for the current fiscal first quarter. With that range on the high side of current expectations, Finisar's gains reflect the new optimism that investors have about the optical specialist's ability to keep growing in the current environment.
Finally, Smith & Wesson gained 9%. The gunmaker reported fiscal fourth-quarter results that included a 22% rise in sales and a jump by roughly half in adjusted net income. Smith & Wesson gave favorable guidance for the current quarter and new fiscal year as well, expressing continued optimism about its ability to keep up its healthy pace of sales and profits right now. Also, gains could also be in part related to what longtime investors now see as a predictable knee-jerk reaction to the threat of new gun-control legislation, in light of the Senate filibuster earlier in the week that called for a vote on the issue. Given the current makeup of Congress, any actual federal legislation is unlikely, but shareholders nevertheless believe that greater attention to even the possibility of a loss of freedom to buy firearms will lead to short-term stockpiling and a resultant boost in revenue.
The article Why Lumber Liquidators, Finisar, and Smith & Wesson Holding Jumped Today originally appeared on Fool.com.
Dan Caplinger has no position in any stocks mentioned. The Motley Fool recommends Lumber Liquidators. Try any of our Foolish newsletter services free for 30 days. We Fools may not all hold the same opinions, but we all believe that considering a diverse range of insights makes us better investors. The Motley Fool has a disclosure policy.
Copyright 1995 - 2016 The Motley Fool, LLC. All rights reserved. The Motley Fool has a disclosure policy.