Why Limelight Networks, Inc. Stock Popped 18.9% in December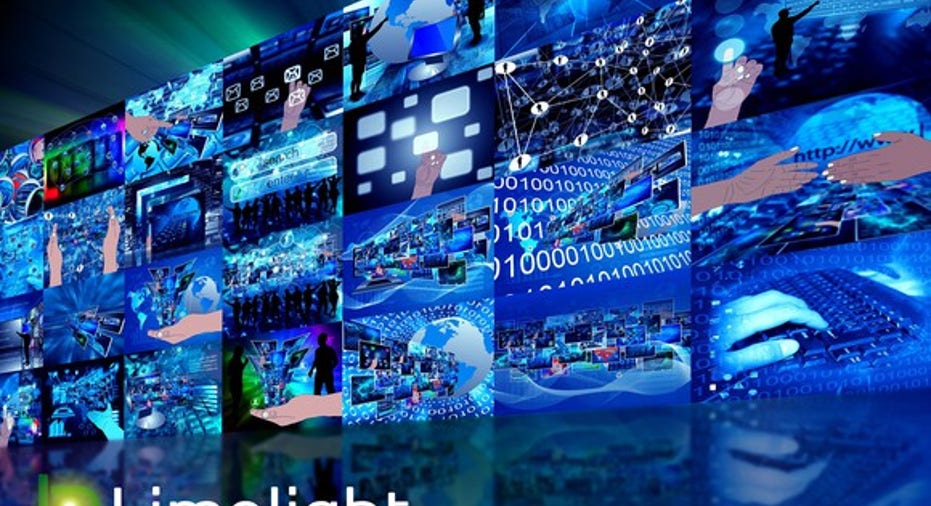 Image source: Limelight Networks.
What happened
Shares of Limelight Networks Inc.(NASDAQ: LLNW) rose 18.9% in December,according to data provided byS&P Global Market Intelligence, after the digital content delivery specialist detailed record traffic and issued strong 2017 guidance.
So what
First, shares began to rise on Dec. 15, when Limelight announced that a "convergence" of "several internet events, including popular video game releases and software downloads" had driven record traffic for its business. More specifically, Limelight noted that it exceeded 2015 peak traffic levels by 28% and beat its previous global traffic record set this past June by over 12%. The trend was even more pronounced in the U.K., where Limelight saw a 66% increase over previous record traffic levels.
"We're constantly investing in and expanding our network to support increased traffic demands of our customer and have doubled our capacity since January," added Limelight Senior VP of Operations Dan Carney. "Despite this growth in capacity and traffic, we experienced 37% fewer support incidents over the same period."
Perhaps unsurprisingly, Limelight stock jumped again the following week after the company issued solid guidance. For the full year 2017, Limelight now expects revenue between $175 million and $180 million (up a modest 5.5% from expected 2016 revenue at the midpoint), adjusted earnings per share between $0.02 and $0.06 (up from estimates for $0.01 per share in 2016), and adjusted earnings before interest, taxes, depreciation, and amortization between $22 million and $27 million.
Now what
Those results for the coming year admittedly don't sound impressive, especially given Limelight's modest top-line growth. But the company is more than happy with its progress.
Limelight CFO Sajid Malhotra explained:
That's fair enough; it's hard to fault any company for taking a prudent approach to delivering sustained, profitable growth with a long-term mindset. So, while I'm not eager to dive in today, I won't be the least bit surprised if Limelight Networks stock continues to climb as the company differentiates itself from competitors and expands its global scope.
10 stocks we like better than Limelight Networks When investing geniuses David and Tom Gardner have a stock tip, it can pay to listen. After all, the newsletter they have run for over a decade, Motley Fool Stock Advisor, has tripled the market.*
David and Tom just revealed what they believe are the 10 best stocks for investors to buy right now...and Limelight Networks wasn't one of them! That's right -- they think these 10 stocks are even better buys.
Click here to learn about these picks!
*Stock Advisor returns as of Nov. 7, 2016.
Steve Symington has no position in any stocks mentioned. The Motley Fool has no position in any of the stocks mentioned. The Motley Fool has a disclosure policy.