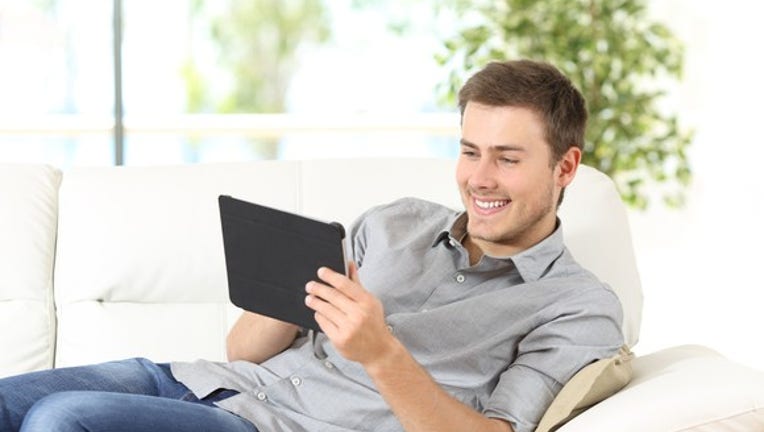 What happened
Shares of Liberty Interactive (NASDAQ: QVCA) fell as much as 13.6% on Tuesday morning, hamstrung by a disappointing fourth-quarter report. Share prices stabilized, then recovered to finish the day closer to a 7% drop. Shares in the vote-boosted Series B stock (NASDAQ: QVCB), which carries ten votes per share as opposed to QVCA's single vote per share, fell as much as 16.9%.
So what
Sales decreased 3% year over year, landing at $3.1 billion. Adjusted earnings fell 8% to $0.57 per diluted share. The core operations under the QVC US banner saw operating income plunging 15% lower on 7% lower revenues, while the smaller QVC International segment held steady, and the tiny e-commerce platform Zulily doubled its operating income on 10% higher sales.
That cushy living room couch isn't just for watching TV anymore. Image source: Getty Images.
Now what
Here, like everywhere else, many consumers are giving up traditional retail channels in favor of online shopping experiences. Infomercial-style TV channels QVC and the Home Shopping Network -- both under the Liberty Interactive umbrella -- are old hat, and it shows in these financial results.
Liberty Interactive might want to double down on more e-commerce platforms in the Zulily format, or perhaps lean into better online shopping tools for the HSN and QVC brands. Meanwhile, investors are probably better served by e-tailers born and bred in a modern, efficient business model with low capital costs.
The writing is on the wall.
10 stocks we like better than Liberty InteractiveWhen investing geniuses David and Tom Gardner have a stock tip, it can pay to listen. After all, the newsletter they have run for over a decade, Motley Fool Stock Advisor, has tripled the market.*
David and Tom just revealed what they believe are the 10 best stocks for investors to buy right now... and Liberty Interactive wasn't one of them! That's right -- they think these 10 stocks are even better buys.
Click here to learn about these picks!
*Stock Advisor returns as of February 6, 2017
Anders Bylund has no position in any stocks mentioned. The Motley Fool has no position in any of the stocks mentioned. The Motley Fool has a disclosure policy.