Why Latin America Is Where Solar Investors Will See a Bright Future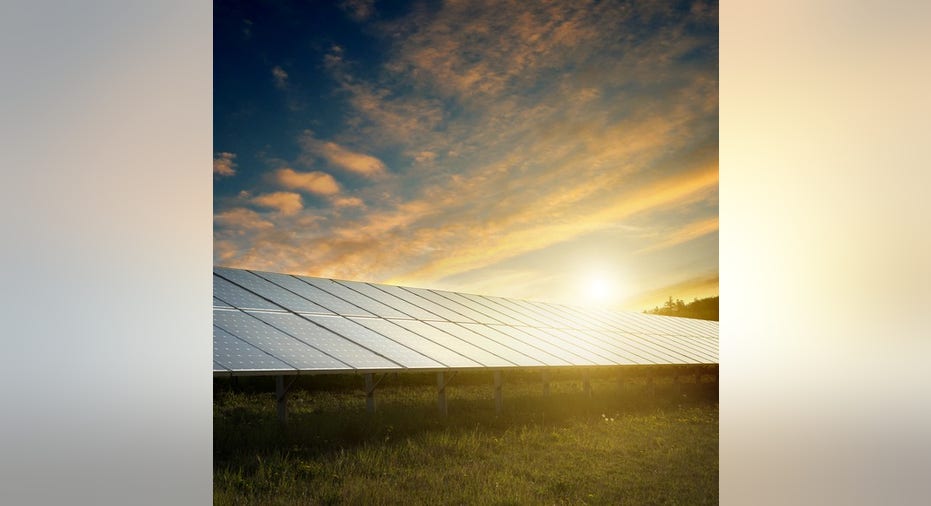 As the solar industry goes through a rough year here in the U.S., primarily because of an anticipated decline in installations in 2017, there's a lot of growth ahead south of the border. Until recently, Latin America has been a tiny solar market, but a confluence of factors are creating a huge opportunity there for the solar industry -- and that creates an opportunity for investors who can see the demand growth coming.
Image source: GTM Research.
Why Latin America loves solar
In the U.S., we like to point to positives for solar energy like lower fossil fuel emissions, more certainty to energy pricing, and how solar energy can lower energy costs for everyone. But there's rarely much urgency in those factors that could drive installations to a new level. In Latin America, the same drivers are present, and they're visible everyday.
Image source: Getty Images.
Climate change has had a huge impact on Latin American countries that rely on hydro power or river water to cool fossil-fuel plants. For example, Brazil's two year drought only ended recently with rains from El-Nino, and since it gets as much as 80% of its power from hydro plants, it was clear that the country could face a real energy crisis. Energy costs are rising, power is less available, and there's no telling when the next drought may begin. Solar energy, which is abundant in Brazil, could help solve the energy problem.
Solar energy can also be a hedge against fossil-fuel price volatility. If natural gas, coal, or oil prices rise, it can lead to a sharp rise in consumers' bills, but since solar energy prices can be locked in for 20 years or more, there's predictability. With solar energy beating fossil fuels in much of Latin America, this is a big advantage for the industry.
These factors aren't different from what we might see in the U.S., but the difference is that U.S. electricity demand growth has slowed to a crawl, and Latin American demand is expected to double between 2010 and 2030, requiring $430 billion in new investment, according to the World Bank. As countries and utilities look at what energy sources they want to install, they see a lot of reasons to go solar; hence the growth projection you see above.
An economic growth engine
There are also a lot of economic reasons for Latin America to love solar. Many countries in Latin America are reliant on commodities as a revenue source, which has led to budget problems as commodity prices have fallen. Building solar energy plants and manufacturing facilities can give an economic boost where there's a gap today. And with some of the most abundant solar resources in the world, it's an economic driver that could save money and provide stability to consumers long term.
Who's winning in Latin America
Of course, every solar company has an eye on Latin America, but two are already big players there. SunPower recently won a 500 MW contract in Mexico in a renewable energy auction. It's also partnered with parent Total on multiple projects in Chile. One of the projects in Chile will even sell energy into the spot market, meaning that it's competing with all other energy sources to sell energy to utilities, showing just how competitive solar energy is today.
First Solar is building a 141 MW project in Chile and has offices in Brazil as well. Although it missed out on the Mexican auction earlier this year, its improving technology and performance advantage in harsh conditions make it an ideal player for the Latin American market.
SunPower and First Solar have been big players on a relatively small base of installations so far in Latin America and what really separates them is their ability to get low-cost financing, which is key in new markets. They have more experience and better balance sheets than most competitors, so banks are willing to finance their projects, and they're able to bid more aggressively. SunPower's relationship with Total has also been an advantage since the oil giant is investing in multiple projects in Latin America. If they're able to maintain share in the region's solar business this could be a major market for both solar installers.
There are a lot of tailwinds for Latin American solar, and it's a huge potential market for the players who can win profitable projects. First Solar and SunPower are two players who should benefit from that growth, and that'll help them offset a potential U.S. decline in 2017. Maybe there's not as much to be worried right now about as solar investors think.
The article Why Latin America Is Where Solar Investors Will See a Bright Future originally appeared on Fool.com.
Travis Hoium owns shares of First Solar, SunPower, and Total. The Motley Fool recommends Total. Try any of our Foolish newsletter services free for 30 days. We Fools may not all hold the same opinions, but we all believe that considering a diverse range of insights makes us better investors. The Motley Fool has a disclosure policy.
Copyright 1995 - 2016 The Motley Fool, LLC. All rights reserved. The Motley Fool has a disclosure policy.