Why Las Vegas Sands Corp. Shares Dropped 12.6% in April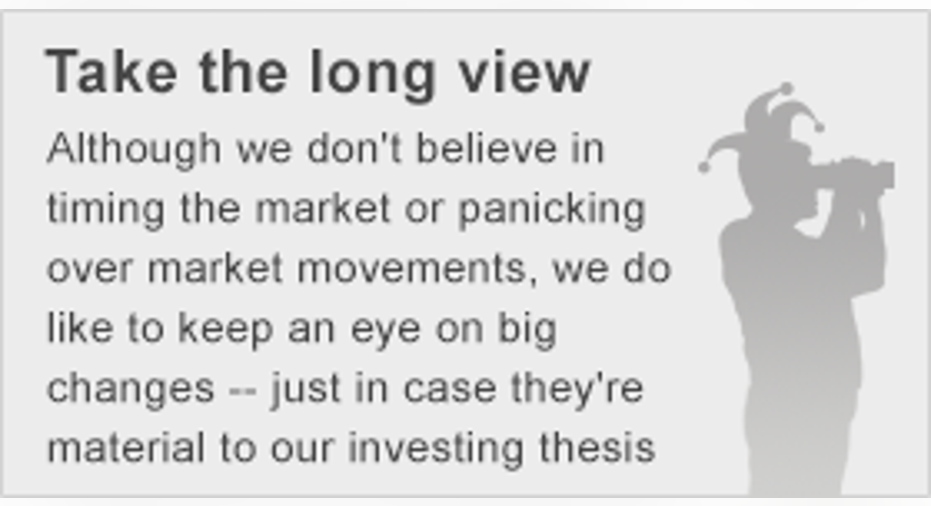 Image source: Las Vegas Sands.
What: Shares of gaming giant Las Vegas Sands Corp. fell 12.6% in April, according to data provided by S&P Global Market Intelligence, after Macau reported weak gaming numbers and the company reported earnings that failed to impress investors.
So what: The first disappointment was the failure of Macau to grow its gaming revenue. There was a theory early in the year that Macau may be hitting a bottom and may recover by the end of 2016, but March showed a 16.3% drop in gaming revenue from a year earlier to $2.25 billion, and April's revenue fell further still.
More consequential was the first-quarter earnings report, which showed a 9.8% decline in revenue to $2.72 billion and a 37.5% drop in earnings to $320.2 million. Both figures fell short of expectations, and the stock dropped double digits the day after earnings came out. In my earnings recap, I argue that Las Vegas Sands actually outperformed the Macau market as a whole, and the "disappointing" results were really just Wall Street's inaccurate guess at earnings for the quarter.
Now what: Gaming stocks in general slid in April, and depending on what Macau reports from its gaming market, that up-and-down nature will likely continue throughout the year. But investors should keep in mind that Las Vegas Sands is a market leader in Macau, Singapore, and Las Vegas, something no other company can say. And even the weak results in Macau leave the company gushing with cash flow.
I think Las Vegas Sands is still well-positioned to benefit from the long-term growth in Asia's economy and Asians' desire to gamble. The path to growth may be choppy, but at the end of the day this is one of the best gaming companies on the market, and I think the current decline in the stock price will be temporary.
The article Why Las Vegas Sands Corp. Shares Dropped 12.6% in April originally appeared on Fool.com.
Travis Hoium has no position in any stocks mentioned. The Motley Fool has no position in any of the stocks mentioned. Try any of our Foolish newsletter services free for 30 days. We Fools may not all hold the same opinions, but we all believe that considering a diverse range of insights makes us better investors. The Motley Fool has a disclosure policy.
Copyright 1995 - 2016 The Motley Fool, LLC. All rights reserved. The Motley Fool has a disclosure policy.