Why L Brands, Vonage Holdings, and Sprouts Farmers Market Slumped Today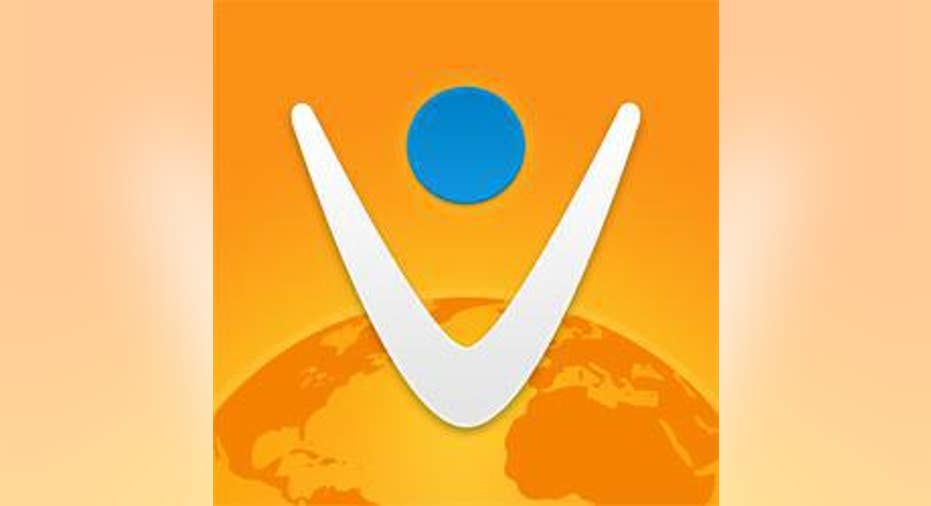 Image source: Vonage Holdings.
Stocks didn't do much on Thursday, finishing the day with only minimal changes as investors largely seemed content to wait for Friday's April employment report. Given the swings in sentiment that the market has undergone lately, many investors want to get more data that they can rely on to guide their investing decisions for the future. Energy stocks were generally strong, bouncing back from weakness earlier in the week. Yet some stocks weren't able to avoid fairly dramatic losses. Among the poorer performers on the day were L Brands , Vonage Holdings , and Sprouts Farmers Market .
L Brands dropped 12% after the retailer behind the Limited and Victoria's Secret reported its sales figures for April and for its fiscal first quarter. Net sales for the quarter of $2.614 billion were 4% higher than in the year-ago quarter, with comparable sales growth amounting to 3%. For the four weeks ending on the last day of April, revenue was up 2%, and comparable sales rose at a slower 1% rate. The sales figures raised concerns that the retailer might not be able to sustain its long-term growth expectations. Moreover, L Brands said its first-quarter adjusted earnings would likely be at the high end of its $0.50 to $0.55 per share range, but investors had hoped the company would be able to surpass that range on the upside. Until the retail environment improves, L Brands could see continued pressure.
Vonage Holdings fell 16%. The company released first-quarter results that included a 3% sales gain and a 15% rise in adjusted net income. What was likely behind the big drop, however, was the company's announcement that it would acquire privately held cloud-communications specialist Nexmo for $230 million in cash and stock, plus up to $20 million more if certain earn-out provisions get triggered by Nexmo's meeting performance targets. Given that Vonage was already trading at relatively low levels, it's unclear why the company would think investors would applaud using new shares to fund an acquisition. Regardless of the reason, though, Vonage stock hit levels it hasn't seen in more than a year, and many are skeptical that the buy is worth the price Vonage paid.
Finally, Sprouts Farmers Market declined 7%. The natural and organic grocery chain said net sales rose by 16% to approach the $1 billion mark, with comparable-store sales growth of 4.8% over the past year helping to keep its top line climbing. But investors seemed to want faster growth rates, even though net income climbed 23% to $46.2 million during the quarter. Going forward, competition in the organic and natural foods space could put ongoing pressure on Sprouts Farmers Market to find ways to grow. However, unless Sprouts can make good on its promise to provide more innovative products, an enhanced customer experience, and a smoother infrastructure and technology-based approach, growth could get harder to come by in the future.
The article Why L Brands, Vonage Holdings, and Sprouts Farmers Market Slumped Today originally appeared on Fool.com.
Dan Caplinger has no position in any stocks mentioned. The Motley Fool has no position in any of the stocks mentioned. Try any of our Foolish newsletter services free for 30 days. We Fools may not all hold the same opinions, but we all believe that considering a diverse range of insights makes us better investors. The Motley Fool has a disclosure policy.
Copyright 1995 - 2016 The Motley Fool, LLC. All rights reserved. The Motley Fool has a disclosure policy.