Why Kroger, SUPERVALU, and Sprouts Farmers Market All Fell in 2016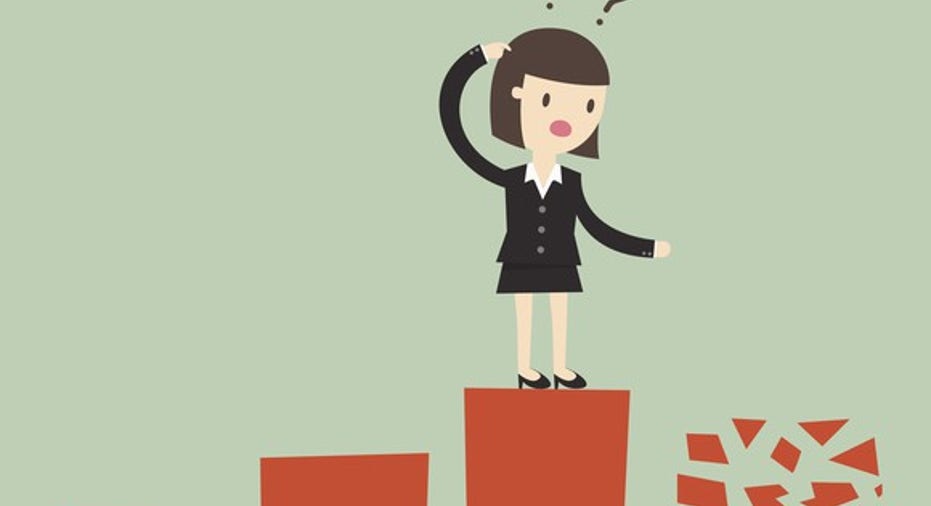 What happened
Shares ofgrocersKroger Co(NYSE: KR),SUPERVALU Inc(NYSE: SVU), andSprouts Farmers Market Inc(NASDAQ: SFM)fell 17.5%, 31.1%, and 28.8%, respectively in 2016, according to data provided byS&P Global Market Intelligence.
Image source: Getty Images.
So what
You may not have noticed much difference in the price of your grocery cart items throughout 2016, but the management teams of each of these companies certainly did. All three corporations cited deflation as a significant factor crimping both revenue and profits in 2016.
Indeed, the subset of the Bureau of Labor Statistics (BLS) Consumer Price Index known as the All Urban Consumers U.S. Cities Average, which covers major "food at home" grocery categories, declined by 2.2% in the 12-month period between December 2015 and November 2016. Upcoming data will certainly show a full-year 2016 decline in this index.
Essentially, the cost to grocers of vegetables and fruits, meats, dairy, milk, eggs, cereals, and other agricultural staples fell last year, for the first time since 2009. A stronger U.S. dollar is one of the most significant factors pushing food costs lower, as it curbs demand for exports, increasing domestic supply. Higher agricultural production is also pressuring commodity prices. The following chart from Trading Economics, which is based on 2016 BLS data, clearly illustrates the recent monthly trend:
Image source: tradingeconomics.com
The lower costs present a problem for grocers because deflation on the cost side can spill over to the sales ledger. During Sprouts Farmers Market's third-quarter 2016 earnings conference call, CEO Amin Maredia provided a succinct explanation of how this occurs.
"When deflation expands across multiple categories and extends for several quarters, it's not uncommon to see higher promotional activity in our industry, which leads to retail deflation higher than cost deflation, and this is what we saw during the quarter," Maredia said.
This quote explains the effect of deflation on grocers and demonstrates why the phenomenon is so dangerous. It's typical for a grocery chain to pass on cost savings to customers in the form of discounts and promotions, providing an edge, at least initially, over competition. The "retail deflation higher than cost deflation" occurs when multiple grocers engage in competitive underpricing, which exceeds their initial wholesale cost savings.
This activity is known as a "deflation price war," and it's no friend to the income statements of the parties involved.
Now what
Some relief may be in the offing in 2017. The United States Department of Agriculture's Economic Research Service predicts that grocery prices may turn around this year, potentially rising between 0.5% to 1.5%. The increase will be driven by projected higher prices for poultry, dairy, fish, and seafood. The service identifies the drought in California as one of the more significant factors underpinning this expectation of food inflation, as the state is the largest agricultural producer in the U.S.
Nonetheless, the U.S. dollar has only strengthened as of late, closing out 2016 with a gain of 4% against a basket of other major currencies, as measured by the AMEX U.S. Dollar Index.The dollar index has soared 28% over the last three years, and this alone is reason to place a bit of skepticism over the prospect of quick commodity price reversal in the coming months.
Of the three organizations, SUPERVALU may be best prepared to weather any continuing effects of deflation. The company sold its retail Save-A-Lot chain, which booked revenue of $4.6 billion in fiscal year 2016, to a private equity investor in December for $1.4 billion. This leaves SUPERVALU as a company that derives roughly 62% of revenue from wholesale sales to grocery channels. While deflation affects all aspects of SUPERVALU's business, it has the least impact on the company's wholesale operations.
Kroger also enjoys some insulation against deflationary pressures, in the form of a robust line of private label brands that it has expanded over the last several years. As of the company's most recently reported quarter, "corporate" label items were responsible for 26% of grocery revenue, excluding fuel and pharmacy sales. These higher margin products provide management with greater flexibility in pricing and promotion decisions.
Sprouts Farmers Market is potentially the most exposed within the group, given its produce-heavy focus. During the first 10 months of 2016, the company reported that 60% of category sales were negatively impacted by deflation.Yet Sprouts is by far the smallest and fastest growing of the three grocers. Management's response to pricing pressures is simply to maintain a vigorous investment in new stores. For long-term shareholders, this makes sense. After all, a deflationary rate of a couple of percentage points can eventually be absorbed if a company can grow revenue and its store base by 13% and 16%, respectively, as Sprouts did in the first nine months of 2016.
10 stocks we like better than Kroger When investing geniuses David and Tom Gardner have a stock tip, it can pay to listen. After all, the newsletter they have run for over a decade, Motley Fool Stock Advisor, has tripled the market.*
David and Tom just revealed what they believe are the 10 best stocks for investors to buy right now... and Kroger wasn't one of them! That's right -- they think these 10 stocks are even better buys.
Click here to learn about these picks!
*Stock Advisor returns as of January 4, 2017
Asit Sharma has no position in any stocks mentioned. The Motley Fool has no position in any of the stocks mentioned. The Motley Fool has a disclosure policy.