Why Krispy Kreme Doughnuts, Inc. Stock Skyrocketed Today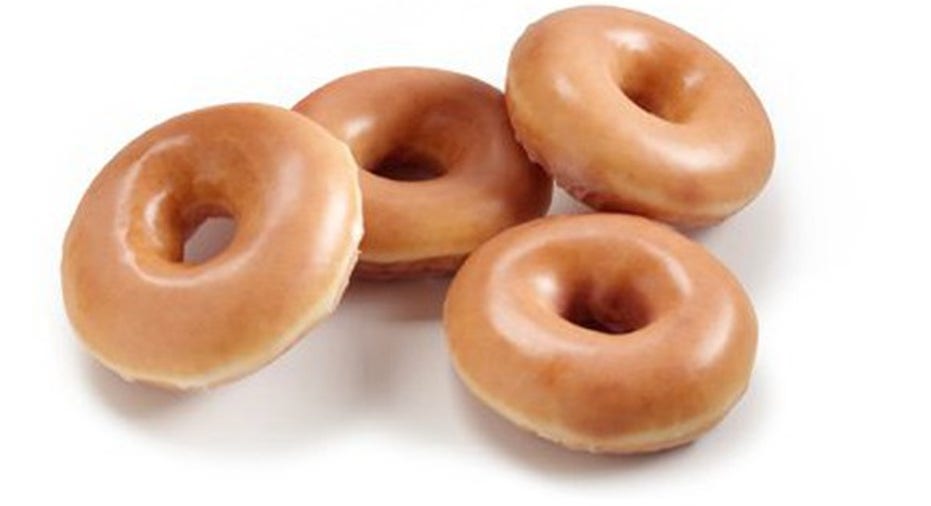 Image source: Krispy Kreme.
What:Shares of Krispy Kreme Doughnuts jumped more than 24% early Monday after the doughnut and coffeehouse chain announced it has entered into a definitive merger agreement with JAB Holding Company.
So what:More specifically, JAB Holding and minority investor BDT Capital Partners have entered into a merger agreement under which the companies will acquire Krispy Kreme for $21 per share in cash. That gives Krispy Kreme a total equity value of $1.35 billion, and represents a roughly 25% premium to Friday's closing price.
"For nearly 80 years, our iconic brand has been touching and enhancing lives through the joy that is Krispy Kreme," added Jim Morgan, Krispy Kreme chairman of the board. "This transaction puts us in the best possible position to continue to spread that joy to a growing number of people around the world while delivering significant value to Krispy Kreme shareholders."
Now what: The transaction isnotsubject to a financing condition, but is still subject to regulatory and shareholder approval and expected to close sometime in the third quarter. In the meantime, given the announcement and pending transactions under the merger agreement, Krispy Kreme's board is postponing the company's 2016 annual shareholder meeting, which was originally slated for mid-June.
With shares now sitting at a fresh 52-week-high -- and unless investors have held shares for close to a year and waiting to sell would result in more favorable long-term capital gains taxes -- I think Krispy Kreme shareholders would be wise to take today's gains off the table and put them to work elsewhere.
The article Why Krispy Kreme Doughnuts, Inc. Stock Skyrocketed Today originally appeared on Fool.com.
Steve Symington has no position in any stocks mentioned. The Motley Fool has no position in any of the stocks mentioned. Try any of our Foolish newsletter services free for 30 days. We Fools may not all hold the same opinions, but we all believe that considering a diverse range of insights makes us better investors. The Motley Fool has a disclosure policy.
Copyright 1995 - 2016 The Motley Fool, LLC. All rights reserved. The Motley Fool has a disclosure policy.