Why Kohl's Corporation Stock Jumped 23% Last Month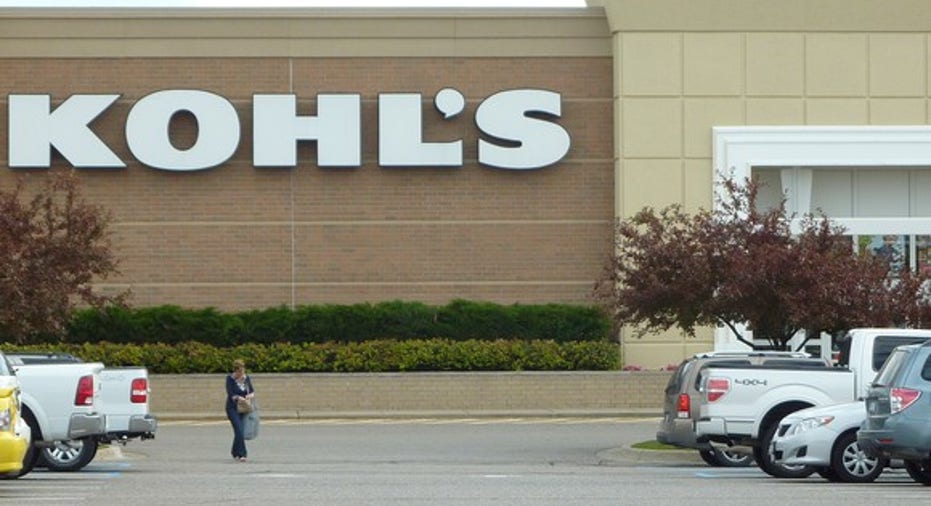 Image source: The Motley Fool.
What happened
Shares of department store chain Kohl's(NYSE: KSS) were surging higher last month, gaining 23% according to data from S&P Global Market Intelligence. As you can see from the chart below, the stock's gains came after the retailer posted a strong third-quarter earnings report, and it was one of several department-store stocks to jump during that week.
So what
Kohl's said adjusted EPS increased from $0.75 a year ago to $0.80, topping estimates of $0.70. However, revenue continued to be a challenge as same-store sales fell 1.7%, and overall revenue was down 2.3% to $4.32 billion, in line with expectations. Like many of its peers, Kohl's announced it would close 18 stores earlier this year, which helped bring the overall sales figures down.
Still, investors overlooked declining revenue and comparable sales as profits improved, and the company reported a strong back-to-school season. CEO Kevin Mansell also said that after a soft September, the company saw "progressive improvement through October, and we are encouraged by these trends as we enter the holiday season."
Now what
Kohl's reiterated its full-year guidance, calling for adjusted EPS of $3.80-$4.00, giving the company a P/E of about 15 based on that range. Department-store stocks surged last month on a wave of bullish sentiment in the industry following earnings reports, but there are still plenty of challenges for Kohl's and its ilk.
With comparable sales falling and brick-and-mortar retail challenged, it looks like Kohl's will continue to lose sales to the e-commerce channel. While the stock is now at a 52-week-high, I'd expect long-term challenges to prevent a continued rally, and the company is likely to close more stores in the near future.
10 stocks we like better than Kohl's When investing geniuses David and Tom Gardner have a stock tip, it can pay to listen. After all, the newsletter they have run for over a decade, Motley Fool Stock Advisor, has tripled the market.*
David and Tom just revealed what they believe are the 10 best stocks for investors to buy right now...and Kohl's wasn't one of them! That's right -- they think these 10 stocks are even better buys.
Click here to learn about these picks!
*Stock Advisor returns as of Nov. 7, 2016.
Jeremy Bowman has no position in any stocks mentioned. The Motley Fool has no position in any of the stocks mentioned. Try any of our Foolish newsletter services free for 30 days. We Fools may not all hold the same opinions, but we all believe that considering a diverse range of insights makes us better investors. The Motley Fool has a disclosure policy.