Why Knoll Inc. Stock Fell Today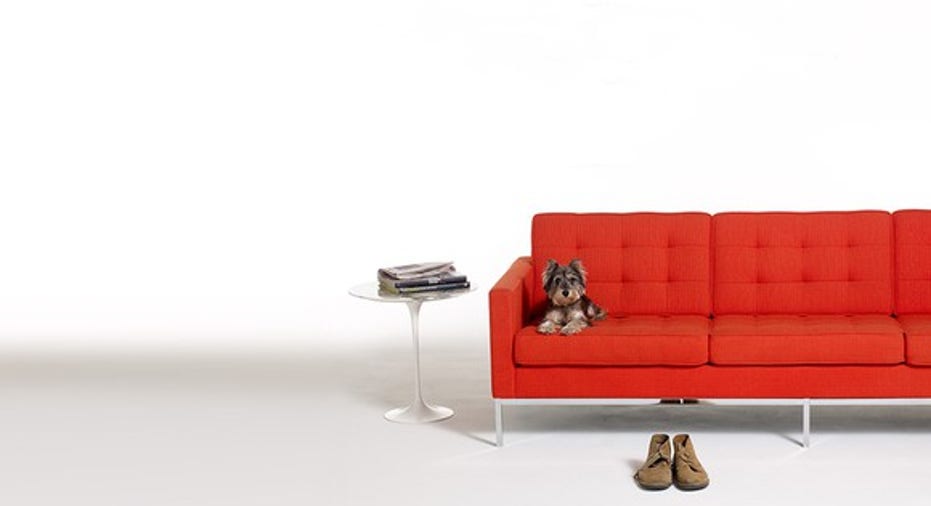 What happened
Shares ofKnoll Inc.(NYSE: KNL) lost 14.2% today, after the furniture-and-textile maker posted a disappointing earnings report on Friday afternoon.
So what
Knoll's bottom-line result matched analyst expectations as adjusted profit per share improved from $0.43 a year ago to $0.44. However, revenue took a surprising fall, as sales slipped 4.2% to $292.9 million, well below the analyst consensus at $313.6 million. CEO Andrew Cogan said the company had a strong year overall but noted an industrywide slowdown in the fourth quarter. Still, he said he expected demand to return now that the uncertainty of the election season has passed.
Image source: Knoll.
Now what
Knoll didn't issue guidance for 2017 or the current quarter, so it's difficult to gauge management's upbeat declaration that demand was bouncing back. Even with today's drop, Knoll shares are up 27% over the past year, and the company's ability to drive modest profit growth in spite of falling revenue is encouraging, though a sales slide could also be a warning sign. Considering the company's modest valuation and its record of beating analyst estimates, I'd give management another quarter or two to show that the revenue decline was just a blip rather than a trend.
10 stocks we like better than KnollWhen investing geniuses David and Tom Gardner have a stock tip, it can pay to listen. After all, the newsletter they have run for over a decade, Motley Fool Stock Advisor, has tripled the market.*
David and Tom just revealed what they believe are the 10 best stocks for investors to buy right now... and Knoll wasn't one of them! That's right -- they think these 10 stocks are even better buys.
Click here to learn about these picks!
*Stock Advisor returns as of February 6, 2017
Jeremy Bowman has no position in any stocks mentioned. The Motley Fool has no position in any of the stocks mentioned. The Motley Fool has a disclosure policy.