Why Kite Pharma's Shares Rallied 14.5% In November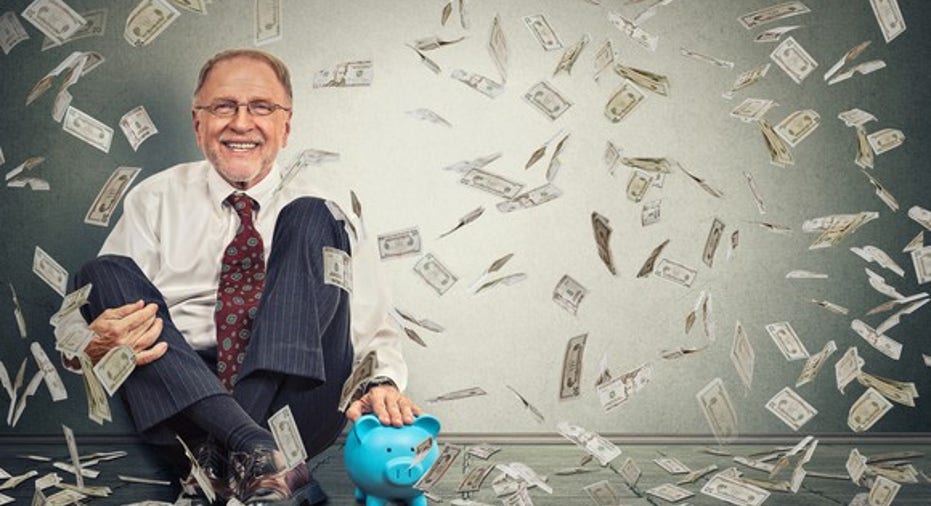 IMAGE SOURCE: GETTY IMAGES.
What happened
After Juno Therapeutics(NASDAQ: JUNO) disclosed that it had halted a trial evaluating its lead CAR-T drug, JCAR015, for a second time this year, shares inKite Pharma, Inc. (NASDAQ: KITE)soared 14.5% last month, according to S&P Global Market Intelligence.
So what
Juno Therapeutics and Kite Pharma are among the front-runners in developing chimeric antigen receptor T-cell (CAR-T)therapies to fight cancer. CAR-Ts effectively supercharge a patient's immune system to better discover and destroy cancer cells, and early results have shown them to be effective in tough-to-treat cases.
However, cancer drug development is incredibly difficult, and failure is common. Historically, 93% of cancer drugs come up short in clinical trials, and unfortunately, it appears that Juno Therapeutics' lead CAR-T drug may not be an exception. Last month, Juno Therapeutics voluntarily halted JCAR015's development in acute lymphoblastic leukemia (ALL) after two patients passed away because of brain swelling.
JCAR015's trial halt means that Kite Pharma's CAR-T therapy, KTE-C19, could reach the market long before its rival does. Unlike JCAR015, KTE-C19 is being studied for use in diffuse large B-cell lymphoma (DLBCL), which is the most common form of non-Hodgkin lymphoma.Neurotoxicity isless common in NHL patients than it is in ALL patients, and Kite Pharma's preconditioning regimen for KTE-C19 relies on chemotherapies that are given at much lower doses than in JCAR015's now-halted study. As a result, KTE-C19 has avoided JCAR015's safety risks (so far).
This week, Kite Pharma reported results showing significant efficacy in subsets of tough-to-treat patients: The best overall response rates among the groups of patients tested ranged from 52% to 91%.
Importantly, there were no deaths due to brain swelling in this trial.
Now what
Kite Pharma told industry watchers this week that it has begun a rolling application for KTE-C19's FDA approval. The application should be finished in Q1 2017, clearing the way for a FDA decision late next year.
Management thinks they'll be able to produce enough KTE-C19 to treat 4,000 patients in the first year post-launch, and because KTE-C19 is likely to carry a six-figure price tag, an approval of KTE-C19 could mean that the company starts generating meaningful revenue as early as 2018.
The potential for major revenue growth on the horizon is good news, because CAR-T development is expensive, and Kite Pharma is conducting additional trials across multiple indications. Assuming there are no safety surprises, Juno Therapeutics' stumble could mean that Kite Pharma is now the best pure-play CAR-T stock.
10 stocks we like better than Kite Pharma When investing geniuses David and Tom Gardner have a stock tip, it can pay to listen. After all, the newsletter they have run for over a decade, Motley Fool Stock Advisor, has tripled the market.*
David and Tom just revealed what they believe are the 10 best stocks for investors to buy right now... and Kite Pharma wasn't one of them! That's right -- they think these 10 stocks are even better buys.
Click here to learn about these picks!
*Stock Advisor returns as of Nov. 7, 2016
Todd Campbell has no position in any stocks mentioned.Todd owns E.B. Capital Markets, LLC. E.B. Capital's clients may have positions in the companies mentioned.Like this article? Follow him onTwitter where he goes by the handle@ebcapitalto see more articles like this.
The Motley Fool recommends Juno Therapeutics. Try any of our Foolish newsletter services free for 30 days. We Fools may not all hold the same opinions, but we all believe that considering a diverse range of insights makes us better investors. The Motley Fool has a disclosure policy.