Why Kansas City Southern's Shares Plunged 14% Today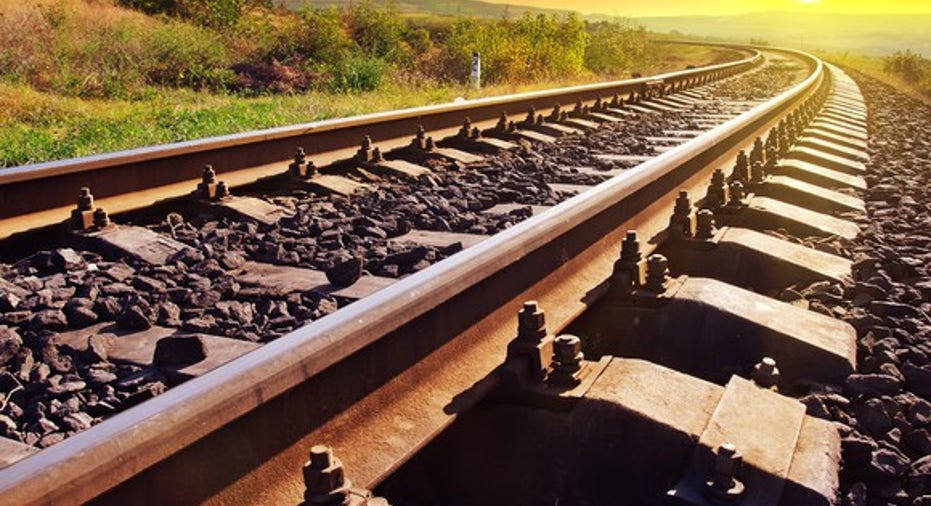 Image source: Getty Images.
What happened
Shares of railroad Kansas City Southern (NYSE: KSU) fell as much as 14.3% today after the election shook up companies tied to trade. As of 3 p.m. EST shares were down 10.6%.
So what
There's concern in the market that the U.S. will begin embarking on a trade war under the Trump administration. And if that happens it will reduce trade and demand for rail services, particularly to Mexico, where Kansas City Southern has exposure.
Because of the election results, Aegis Capital downgraded the stock from a buy rating to hold and lowered their price target by $10 to $95 per share.
Now what
The slide in Kansas City Southern's shares today is all about speculation of a future trade war that isn't yet happening. And while such a trade war may be a higher risk, it shouldn't be assumed that it's certain to take place. For investors willing to look past a single election to the long-term value in railroads moving goods across the country, I think this is a buying opportunity. But if a trade war does erupt between the U.S. and Mexico, it could be a rocky road.
10 stocks we like better than Kansas City Southern When investing geniuses David and Tom Gardner have a stock tip, it can pay to listen. After all, the newsletter they have run for over a decade, Motley Fool Stock Advisor, has tripled the market.*
David and Tom just revealed what they believe are the ten best stocks for investors to buy right now... and Kansas City Southern wasn't one of them! That's right -- they think these 10 stocks are even better buys.
Click here to learn about these picks!
*Stock Advisor returns as of November 7, 2016
Travis Hoium has no position in any stocks mentioned. The Motley Fool has no position in any of the stocks mentioned. Try any of our Foolish newsletter services free for 30 days. We Fools may not all hold the same opinions, but we all believe that considering a diverse range of insights makes us better investors. The Motley Fool has a disclosure policy.