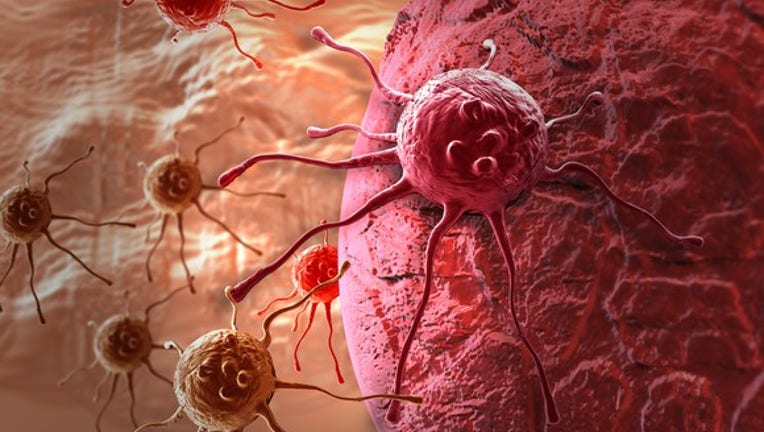 What happened
Juno Therapeutics (NASDAQ: JUNO), a clinical-stage biotech, shed 12.3% of its value in March, according to data fromS&P Global Market Intelligence. This double-digit move lower was sparked by the company's decision to mothball its lead chimeric antigen receptor (CAR) T-cell cancer immunotherapy, JCAR015, for safety reasons.
Specifically, this experimental cell therapy was in an ongoing pivotal-stage trial for adults with relapsed/refractory B-cell acute lymphoblastic leukemia (ALL), but a handful of patient deaths led the company to discontinue its development at the start of March.
Image Source: Getty Images.
So what
Not long ago, Juno was nipping at the heels of Novartis(NYSE: NVS) and Kite Pharma(NASDAQ: KITE) in the race to be the first company to bring one of these powerful new cell therapies to market for a hard-to-treat form of blood cancer.
However, Novartis recently announced that theFDA has accepted and granted priority review designation to the application for Novartis' CAR-T candidate CTL019 as a potentialtreatment for both pediatric and adult patients afflicted with relapsed/refractory ALL. And Kite has now completed the rolling BLA submission for its lead CAR-T candidate,axicabtagene ciloleucel, as a treatment for patients with relapsed or refractory aggressive non-Hodgkin lymphoma.
The point is that Juno has fallen well off pace in the CAR-T race, which may make it tougher for the company to carve out a profitable niche moving forward.
Now what
Having said that, Juno is far from a lost cause. The company is hoping to redeem itself with its next-generation CAR-T product candidate JCAR017. If all goes as planned, Juno's rather optimistic goal is to have JCAR017 on the market by as early as late next year as a treatment forpatients with relapsed or refractory diffuse large B-cell lymphoma.
While the biotech's lofty clinical and regulatory aspirations aren't out of the realm of possibility, the fact of the matter is that the CAR-T space is quickly filling up with would-be competitors, even beyond Novartis and Kite. In other words, if JCAR017 does fail, Juno might turn out to be an afterthought in this rapidly emerging niche cancer market.
As harsh as that may sound, the market appears to be coming to a similar conclusion. Juno's stock, after all, is only trading at around 3 times the company's last stated cash position, which is odd for a biotech with a pipeline chock-full of high-value cell therapies.
10 stocks we like better than Juno TherapeuticsWhen investing geniuses David and Tom Gardner have a stock tip, it can pay to listen. After all, the newsletter they have run for over a decade, Motley Fool Stock Advisor, has tripled the market.*
David and Tom just revealed what they believe are the 10 best stocks for investors to buy right now... and Juno Therapeutics wasn't one of them! That's right -- they think these 10 stocks are even better buys.
Click here to learn about these picks!
*Stock Advisor returns as of April 3, 2017
George Budwell has no position in any stocks mentioned. The Motley Fool recommends Juno Therapeutics. The Motley Fool has a disclosure policy.