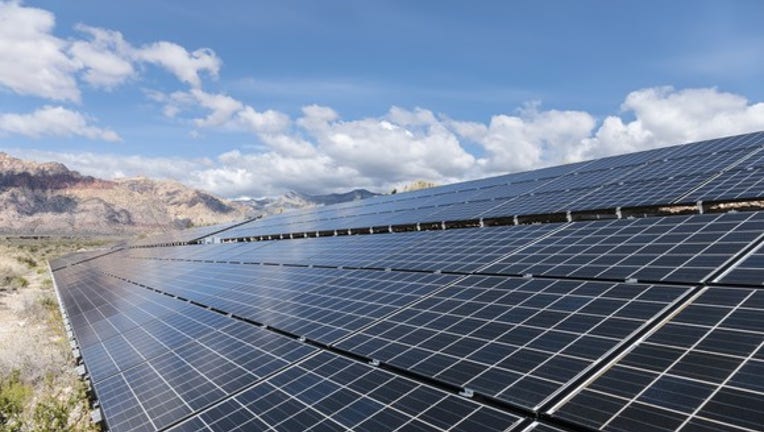 What happened
Shares of solar manufacturer JA Solar Holdings Co. (NASDAQ: JASO) jumped 28.2% in March, according to data provided by S&P Global Market Intelligence, after a surprisingly strong earnings report.
So what
Fourth-quarter 2016 revenue fell 13.1% to $574.8 million, but net income nearly doubled to $50.9 million, or $0.98 per share. Even after you pull out $50.2 million of adjustments for previously recorded expenses, the company was close to breakeven for the quarter.
Image source: Getty Images.
It's not usually good when revenue falls and a company comes close to losing money, but the solar industry is going through a phase of rapidly falling solar panel prices and potentially falling demand in 2017. So, any company that can survive, or even thrive, could be well positioned for a profitable position in the solar industry. Last month, there was a little hope that JA Solar might be one of those that thrives.
Now what
While the fourth quarter was better than investors had expected, it wasn't great. Gross margin fell 420 basis points year over year, and 90 points sequentially to 12.9%, a sign of the pricing pressure in solar today. And there's little hope that margins will improve in 2017 given the fact that solar panels are oversupplied globally at the moment. JA Solar's best plan is to try to survive this dip, but that's not exactly a point of strength, and I would be cautious about jumping into this stock until financial results improve.
10 stocks we like better than JA Solar HoldingsWhen investing geniuses David and Tom Gardner have a stock tip, it can pay to listen. After all, the newsletter they have run for over a decade, Motley Fool Stock Advisor, has tripled the market.*
David and Tom just revealed what they believe are the 10 best stocks for investors to buy right now...and JA Solar Holdings wasn't one of them! That's right -- they think these 10 stocks are even better buys.
Click here to learn about these picks!
*Stock Advisor returns as of April 3, 2017.
Travis Hoium has no position in any stocks mentioned. The Motley Fool has no position in any of the stocks mentioned. The Motley Fool has a disclosure policy.