Why J.C. Penney, Sears Holdings, and Straight Path Communications Slumped Today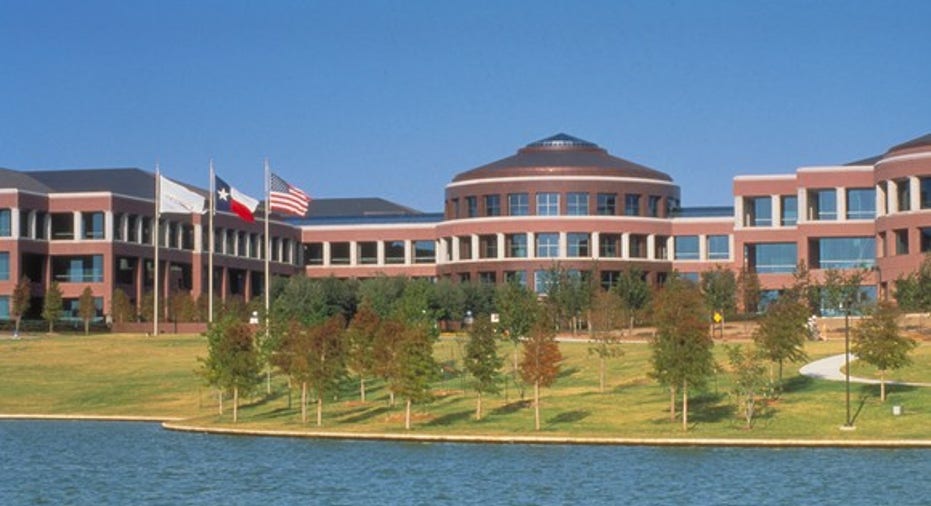 Thursday was a down day for the stock market, but major benchmarks recovered from much steeper losses earlier in the day. Political concerns bled into the financial markets in the morning session, and some pointed to uncertainty about the status of major government initiatives that investors have been quite pleased about in the recent rally. For the market as a whole, those concerns gave way to optimism about the prospects for the U.S. economy.
But some pockets of weakness remained, and J.C. Penney (NYSE: JCP), Sears Holdings (NASDAQ: SHLD), and Straight Path Communications (NYSEMKT: STRP) were among the worst performers on the day. Below, we'll look more closely at these stocks to tell you why they did so poorly.
Penney falls with its peers
Shares of J.C. Penney dropped 7% on a tough day for the retail industry. Some of its department store retail peers, including Kohl's (NYSE: KSS) and Macy's (NYSE: M), reported ugly results. For Macy's, comparable-store sales declines of around 5% showed the pressure that even relatively healthy retailers are seeing, and Kohl's suffered a 3% drop in comps. Penney will report its results on Thursday, and investors will be watching to see if its strategic decision to start offering appliances and other new products will pay off not only in higher sales but also in greater profits. Given all the efforts that Penney has made recently, the retailer needs a win in order to reassure its shareholders that its long-term prospects are solid.
Image source: J.C. Penney.
Sears Holdings deals with an upset CEO
Sears Holdings stock declined 10% after investors tried to digest irate comments from CEO Eddie Lampert at its annual shareholders' meeting on Wednesday. Lampert blamed negative media coverage for much of the difficulty that Sears has had in sustaining its business, including nervousness among suppliers and vendors that has led to more tense relationships. As J.C. Penney and its fellow retail industry players have seen, the environment for shopping mall anchor retailers has been extremely harsh, and it's not surprising to see Sears struggling at least as much as its counterparts. Nevertheless, shareholders didn't seem convinced by the argument, and the stock gave up some of the gains it made when Lampert and major institutional investor Fairholme Capital made substantial investments in Sears shares during March.
Straight Path picks a winner
Finally, shares of Straight Path Communications plunged nearly 21%. The communications company and holder of wireless spectrum assets said definitely that it would merge with Verizon Communications (NYSE: VZ), accepting its $184-per-share bid over an earlier bid from Verizon rival AT&T (NYSE: T). It might seem odd that Straight Path fell on that news, but investors had sent the stock price well above the value of the Verizon bid, thinking that AT&T would increase its offer and start a longer bidding war. However, AT&T didn't make a higher counteroffer within the required period, and so traders who had bet on more upside took a substantial hit. Going forward, if the deal gets necessary approvals, Straight Path's spectrum will be of use to Verizon as it develops new advanced networks. Meanwhile, AT&T will pocket a termination fee and is likely seek other spectrum holders to beef up its own portfolio going forward.
Offer from The Motley Fool: The 10 best stocks to buy nowMotley Fool co-founders Tom and David Gardner have spent more than a decade beating the market. In fact, the newsletter they run, Motley Fool Stock Advisor, has tripled the S&P 500!*
Tom and David just revealed their ten top stock picks for investors to buy right now.
Click here to get access to the full list!
*Stock Advisor returns as of 5/1/2017.
Dan Caplinger has no position in any stocks mentioned. The Motley Fool owns shares of and recommends Verizon Communications. The Motley Fool has a disclosure policy.