Why Is Verizon Refusing To Fix Problems for Some Customers?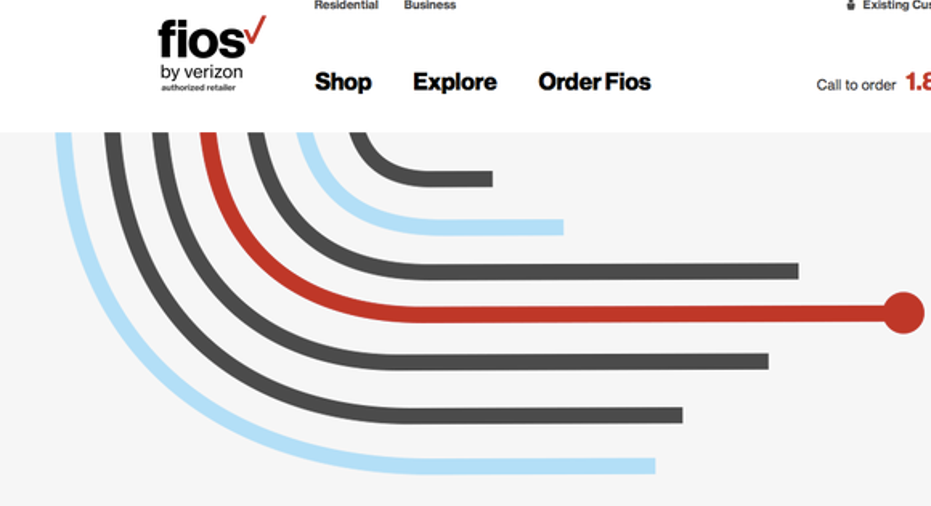 Verizon's FiOS is replacing its copper-line service in some markets. Image source: Verizon.
Verizon wants its customers to switch to fiber lines whether those customers want to or not.
The company has succeeded in moving over 1 million subscribers from copper to fiber lines over the last few years as part of its "Fiber is the Only Fix" program, according to Ars Technica. But while some customers want to keep their existing lines, Verizon is making that difficult by being unwilling to repair problems in its copper infrastructure.
The company hasn't gone public with its intent to force subscribers to make the switch. Instead the plan was uncovered by The Philadelphia Inquirer, which obtained documents detailing the company's policy.
What is happening?Verizon customers who call for repairs on copper lines (or live near someone else who does) more than once in an 18-month period will find that the company won't fix them. "They will be told that their 'only fix' is to replace decades-old copper line with high-speed fiber as Verizon won't fix the copper," according to the paper.
Although the company has said it will maintain copper and fiber lines on the same telephone poles, in practice that is slowly becoming not the case. Verizon still has about 12 million copper line customers, according to The Inquirer, and the broadband/pay-television provider plans to roll out fiber in places where it doesn't yet offer it.
It's unclear if Verizon is actually doing anything wrong here, but it is being watched by the Pennsylvania Public Utility Commission (PPUC).
"The commission is actively monitoring telecom issues, but there have been no formal rulings regarding the transition from copper to fiber-optic technology," said Nils Hagen-Frederiksen, the press secretary for the PPUC.
Is this a bad thing?In theory consumers should be embracing the roll-out of fiber, which offers faster speeds and better service than the old copper lines. But, like many of its rivals in the cable/broadband space, the company's reputation makes people wary.
Verizon understands customers' concerns and the company's senior vice president of national operations support, Tom Maguire, tried to allay those fears speaking to the paper. He said that the company was "looking at making the transition as easy and transparent as possible."
Still, he understands why consumers would be less-than-trusting.
"If you use the word upgrade in a conversation, what do people think about?" Maguire said. "They think of higher prices. There is a hint of cynicism. There is no free lunch."
You reap what you sowVerizon may have nothing but golden intentions here, but its past actions make the public skeptical. This may open a door for Frontier Communications which has been expanding its operations, to win over some Verizon users in markets where both operate.
It's a case of Verizon doing something without being upfront with consumers (even if it actually intends to be). That causes the customer to expect a price increase, which in theory makes a cheaper provider like Frontier seem more attractive. That's a classic example of a company's reputation coming back to haunt it even when it's not only not doing anything wrong, but is actually improving service.
Verizon could fix this and slam the door on rivals like Frontier by being more public with its actions. It could also do something bold like freeze prices for a year or two to any upgraded customers. Of course, being transparent and keeping prices steady has never been the Verizon way, so it's likely the company will continue to stumble forward which may crack a door open for rivals like Frontier.
The article Why Is Verizon Refusing To Fix Problems for Some Customers? originally appeared on Fool.com.
Daniel Kline has no position in any stocks mentioned. He fully believes there is no such thing as a free lunch. The Motley Fool recommends Verizon Communications. Try any of our Foolish newsletter services free for 30 days. We Fools may not all hold the same opinions, but we all believe that considering a diverse range of insights makes us better investors. The Motley Fool has a disclosure policy.
Copyright 1995 - 2016 The Motley Fool, LLC. All rights reserved. The Motley Fool has a disclosure policy.