Why is Apple Cutting Tim Cook's Pay?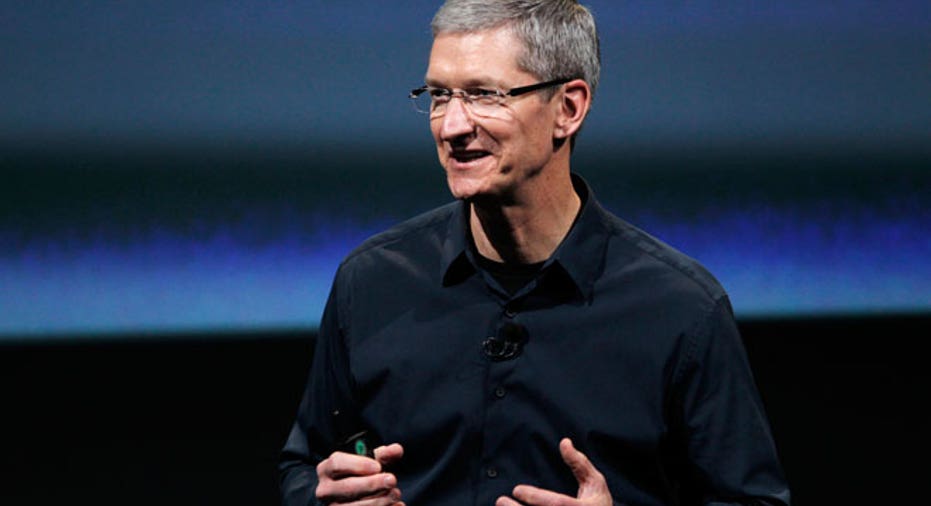 Apple Inc.'s prolonged slump in iPhone sales last year took a bite out of Chief Executive Tim Cook's total compensation, which fell for the first time since he assumed leadership of the company in 2011.
The company acknowledged in a regulatory filing Friday that it fell short of its own annual performance targets for revenue and profits, the first time that has happened since Apple began publicly disclosing these goals starting with its 2009 fiscal year.
Apple said its annual sales of $215.6 billion were 3.7% below target, and its operating income of $60 billion came up 0.5% short, for the fiscal year ended Sept. 24. The company posted its first annual revenue decline in 15 years as sales volumes of the iPhone declined for the first time since it was introduced in 2007.
As a result of the shortfall of Apple's own projections, Mr. Cook's total 2016 compensation fell 15% to $8.75 million from $10.3 million in the year earlier. The decline was tied to his cash bonus, which hinged on exceeding revenue and profit targets set by the board. His base salary actually rose 50% to $3 million.
Mr. Cook's total compensation doesn't include the mega-stock grant he received in 2011 when he took over as CEO, an award valued at the time at some $376 million.
Apple's five most-senior executives each saw their total compensation fall during the most recent fiscal year, according to Friday's filing. Each one earned about $22.8 million, around 9% below their 2015 compensation of $25 million. Their compensation for fiscal 2016 included $2.8 million in salary and $20 million in shares of restricted stock for each.
Wall Street expected Apple to earn $9.50 a share in fiscal 2016, said Cowen & Co. analyst Timothy Arcuri. The company fell 12% short of expectations, earning $8.35 per share.
Apple's results reflect disappointing sales of the iPhone 6s, which was introduced in late 2015. In a call with analysts in July after the fiscal third quarter, Mr. Cook acknowledged that the number of customers who upgraded to the iPhone 6s fell short of Apple's expectations.
The iPhone 6s faced difficult comparisons with its predecessor, the iPhone 6, which benefited from being the company's first new device available with operator China Mobile, Mr. Arcuri said. China Mobile has about 700 million subscribers.
Apple discloses quarterly guidance to investors and analysts, and met those goals in each period last fiscal year, but it doesn't reveal an annual target.
Apple's results this year will depend on the success of the iPhone 7 and 7 Plus, which were introduced in September last year. In a call with analysts in October, Mr. Cook said demand was outpacing supply, as features like new cameras and longer battery life made them the "best iPhones [Apple] ever made."
On Jan. 31, the company will report results for its most recent quarter, ended Dec. 31. In October, Apple projected revenue of $76 billion to $78 billion for the period, which would be an increase from the $75.9 billion it delivered in the same period a year earlier.
Later in 2017, analysts expect Apple to benefit from the introduction in the fall of a 10th-anniversary iPhone. Mr. Arcuri expects the phone to include wireless charging and to come in three sizes, making it "arguably the most revolutionary and different looking phone in years," he said.
Mr. Cook's annual compensation is lower than that of other Apple executives, but that number is somewhat misleading because of the big restricted-stock grant he received in 2011. Last August, 1.26 million shares of the stock vested and were valued at about $135 million. Mr. Cook sold $36 million in shares and forfeited another $71 million to cover taxes, according to a filing in August.
Mr. Cook has an additional 3.5 million shares that haven't vested with a value of about $413 million, based on Friday's share price. About 560,000 shares will vest each year between now and 2021, and the 700,000 remaining shares will vest in 2021.