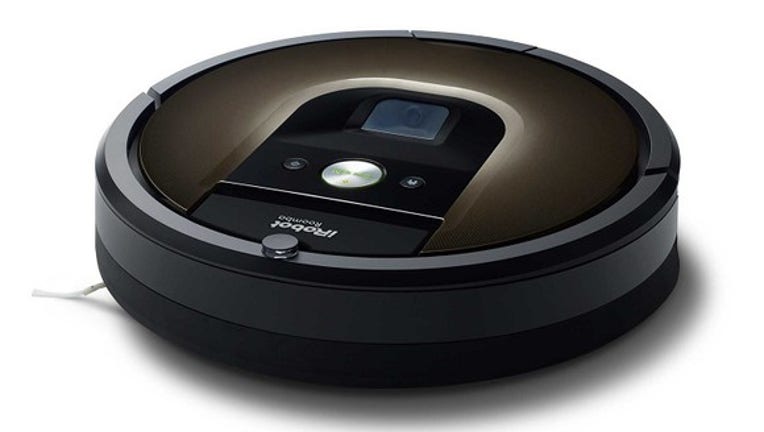 What happened
Shares ofiRobot Corporation(NASDAQ: IRBT) rose 20.9% in the month of April,according to data provided byS&P Global Market Intelligence, after the home robotics company announced strong first-quarter 2017 results.
So what
On April 26, one day after that report, iRobot stock popped 14.7%. iRobot confirmed in the report that Q1 revenue had climbed 28.8% year over year -- 31.8% at constant currency -- to $168.5 million, while net income more than quadrupled, to $16.4 million, or $0.58 per share. By comparison, analysts' consensus estimates had only predicted revenue of $154.6 million and earnings of just $0.27 per share.
iRobot's Roomba 980. IMAGE SOURCE: IROBOT CORPORATION.
Within iRobot's top line, consumer-robot revenue climbed an impressive 32% year over year on strong demand for its premium Roomba 900 robots in all regions.And perhaps just as exciting, sales of iRobot's floor-mopping Braava line nearly doubled from last year's first quarter to comprise 10% of total revenue.
Braava was especially popular in China and Japan -- the latter of which is its second-largest geography behind North America -- where households have predominantly hardwood floors. iRobot also recently closed on its previously announced acquisition of its Japanese distributor, giving the company greater control to accelerate growth in the country.
Now what
Finally, iRobot increased its full-year 2017 outlook to call for revenue of $780 million to $790 million and earnings of $1.45 to $1.70 per share. For perspective, iRobot's previous guidance called for 2017 revenue of $770 million to $785 million and earnings per share in the range of $1.35 to $1.60.
This was a stellar performance from iRobot as its products gain popularity around the globe. Even though shares of iRobot more than doubled over the past year and closed Monday, May 1 at a fresh all-time high, I still look forward to watching the company continue to deliver market-beating returns going forward.
10 stocks we like better than iRobot When investing geniuses David and Tom Gardner have a stock tip, it can pay to listen. After all, the newsletter they have run for over a decade, Motley Fool Stock Advisor, has tripled the market.*
David and Tom just revealed what they believe are the 10 best stocks for investors to buy right now... and iRobot wasn't one of them! That's right -- they think these 10 stocks are even better buys.
Click here to learn about these picks!
*Stock Advisor returns as of May 1, 2017
Steve Symington owns shares of iRobot. The Motley Fool owns shares of and recommends iRobot. The Motley Fool has a disclosure policy.