Why iRobot Corporation is (Still) Resisting Red Mountain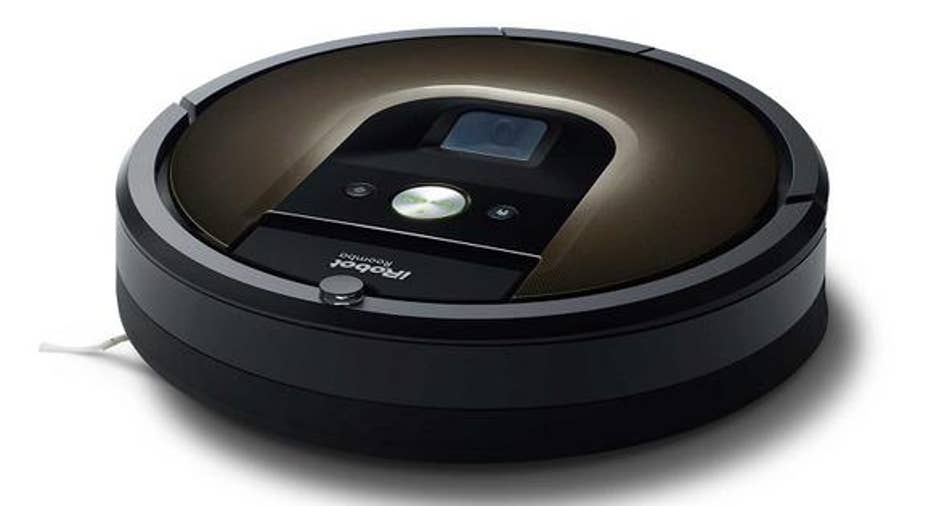 iRobot's new Roomba 980 incorporates technology derived outside the company's Home Robot segment, Credit: iRobot Corp.
Fresh on the heels of closing the sale of its Defense & Security business earlier this month, iRobot Corporation is going on the offensive ahead of its annual meeting on May 25, 2016.
Specifically, the home robotics specialist issued a scathing letter early Thursday outlining its stance in its ongoing proxy battle with shareholder and activist investor group, Red Mountain Capital. Red Mountain, for its part, is seeking to replace two iRobot board directors who are up for election this year with its own nominees at next month's meeting. Those directors areCarbonite CEO Mohamad Ali, who was added to iRobot's board in August, 2015, and Silver Spring Networks CEO Michael Bell, who iRobot welcomed to its board just last month.
iRobot elaborates in its letter, "Shareholders are faced with a critical choice: do you want the Company's two nominees who bring extensive industry experience in software, technology and the Internet of Things (IoT) -- or Red Mountain's candidates who have no relevant expertise in our industry and lack a fundamental understanding of iRobot's business?"
That might seem harsh, but for the record -- and as a longtime shareholder myself -- I tend to agree with iRobot.
Perspective is in orderRecall late last year when Red Mountain increased its stake in iRobot to 6.1%, it also sent a letter to iRobot's board and co-founding chairman and CEO, Colin Angle. In it, Red Mountain criticized iRobot's history of poor stock price performance, lack of capital allocation discipline, and shareholder-unfriendly corporate governance practices," while at the same time suggesting approaches for more careful capital allocation and to correct "lapses in corporate governance." Red Mountain also proposed adding its own independent directors to the Board. And perhaps most notably, Red Mountain urged iRobot to discontinue its young Remote Presence business, consider strategic alternatives for its Defense & Security business, and potentially even consider a sale of iRobot as a whole as a suitable alternative to its "value enhancement plan."
iRobot was more civil in its initial reply last December, noting it had held numerous discussions with Red Mountain over the previous seven months. "Given our willingness to engage and discuss Red Mountain's viewpoints with a goal of resolving this situation constructively," iRobot wrote, "we are surprised that they have determined to take this course of action."
To be sure, Iarguedat the time that simply discontinuing iRobot's Remote Presence business seemed premature, at best, as the young segment not only holds promise for significant growth in the future, but is also responsible for helping develop some of the key navigation technology iRobot recently integrated in its wildly popular Roomba 980 robotic vacuum. I also pointed out iRobot previously wasted no time in early 2013 restructuring its Defense & Security business -- which has also developed similar crucial technology for use in the Home Robot segment, by the way -- by bringing costs in line with lower U.S. defense spending. And that's not to mention the fact D&S had only just secured several large contracts only months earlier.
More succinctly, I wrote, "I fear Red Mountain's proposal is, more than anything, a misguided attempt to unlock value from a business that's already effectively positioned to do so."
An interesting twistOf course, you can imagine how surprised I was in February when iRobot announced it was indeed selling its Defense & Security business to Arlington Capital Partners for up to $45 million in total consideration, including a $15 million milestone-based contingent payment. But iRobot insisted the saledid nothappen as a result of Red Mountain's influence, but rather through the help of Blackstone Advisory Partners -- now known as PJT Partners -- which iRobot engaged in early 2014 to help explore such strategic alternatives.In addition -- and noting "much of Red Mountain's criticism revolves around the performance (and now divestiture) of its D&S segment -- iRobot revealed in its most recent response that D&S "generated significant return on the investment," was "critical to our success in the early days of iRobot," and generated the cash flow necessary to develop its widely praised IP portfolio "that became the foundation of our Home Robots business unit." As it stands, it just so happens that iRobot agreed with Red Mountain's assertion that its D&S segment was no longer necessary to drive superior shareholder returns.
To that end, iRobot also subsequently announced it would use the proceeds of the transaction to reward shareholders, namely by contributing to iRobot's ability to expand its share repurchase program to $100 million this year. And while you'd think this would appease Red Mountain's cry of shareholder un-friendly behavior, it persists in its proxy fight nonetheless.
Next, iRobot points out Red Mountain has proposed to reduce R&D spending to a level more inline with consumer products companies. And that seems well and good on the surface -- I even wrote this past January that iRobot regularly aims to dedicate a surprisingly high 12% of annual revenue to research and development.
But I also noted iRobot is typically meticulous on exactly howit spends that money, with around 20% to 25% of the total aimed at advancements in key technologies like navigation, manipulation, and leveraging the cloud, and the remaining 75% to 80% allocated to product development including both its core offerings and emerging products to drive future growth. As such, iRobot notes its higher R&D spending is actually in line with that of otherconsumer technologycompanies.
iRobot's response insists "We should not, and will not, be held to arbitrary investment levels that do not pertain to a high-growth and innovation-focused consumer technology company."
With that in mind, iRobot's response goes on to describe numerous statements with which it says Blue Mountain has contradicted itself. Then it draws the conclusion that in the absence of Red Mountain offering "compelling rationale as to why its nominees are more qualified to serve on the Board than iRobot's highly qualified nominees" -- and given the fact all of the actions Red Mountain had proposed were already under way prior to the start of this proxy battle -- iRobot shareholders would be best served by reelecting the company's suggested nominees and letting it continue to implement its long-term plans.
The article Why iRobot Corporation is (Still) Resisting Red Mountain originally appeared on Fool.com.
Steve Symington owns shares of iRobot. The Motley Fool owns shares of and recommends iRobot. Try any of our Foolish newsletter services free for 30 days. We Fools may not all hold the same opinions, but we all believe that considering a diverse range of insights makes us better investors. The Motley Fool has a disclosure policy.
Copyright 1995 - 2016 The Motley Fool, LLC. All rights reserved. The Motley Fool has a disclosure policy.