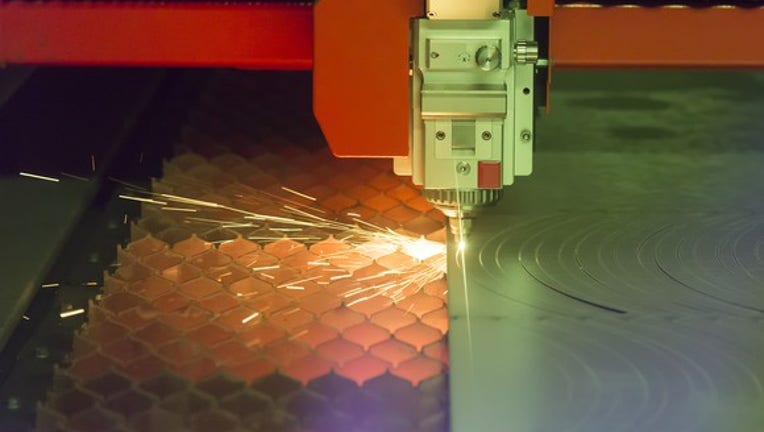 What happened
Shares of IPG Photonics (NASDAQ: IPGP) rose 10.1% in May 2017, according to data from S&P Global Market Intelligence.
So what
The fiber-optic laser systems specialist jumped 8% higher on May 2, making for an easy ride to these big monthly gains. That huge single-day return sprung from IPG's first-quarter earnings report, showing earnings of $1.38 per diluted share on $286 million in top-line sales while analysts would have settled for $1.20 and $254 million, respectively.
Image source: Getty Images.
Now what
IPG enjoyed a sudden surge of laser orders from China and Eastern Europe in the first quarter, with strong gains in both the laser-cutter manufacturing and fiber-optic communications categories.
The fiber optic industry is surging in general this year as telecoms around the world prepare to roll out another round of networking infrastructure upgrades. IPG Photonics shares have gained 42% so far, and some peers are soaring nearly twice as high.
I would not be surprised to see this industrywide surge continuing for several quarters.
10 stocks we like even better than IPG PhotonicsWhen investing geniuses David and Tom Gardner have a stock tip, it can pay to listen. After all, the newsletter they have run for over a decade, Motley Fool Stock Advisor, has tripled the market.*
David and Tom just revealed what they believe are the 10 best stocks for investors to buy right now... and IPG Photonics wasn't one of them! That's right -- they think these 10 stocks are even better buys.
Click here to learn about these picks!
*Stock Advisor returns as of May 1, 2017
Anders Bylund has no position in any stocks mentioned. The Motley Fool owns shares of and recommends IPG Photonics. The Motley Fool has a disclosure policy.