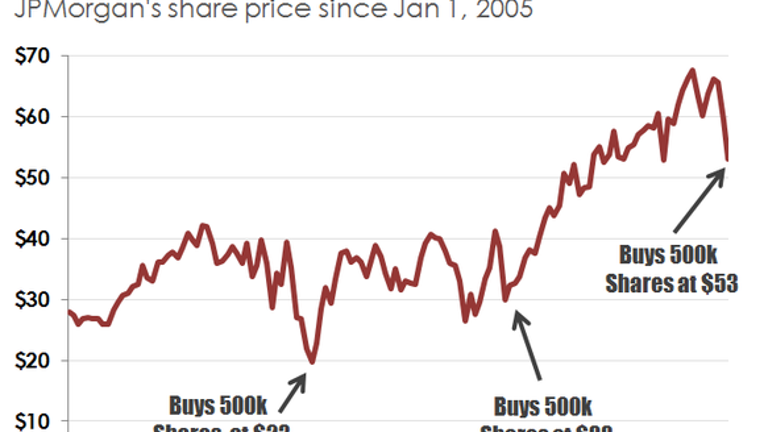 Centuries ago, bridge builders were required to live under their bridges. Image source: Image Source/Thinkstock.
When you invest in a company, you should always check to make sure its executives have skin in the game -- that they own a significant number of its shares. The company that sets the standard in the bank industry is M&T Bank .
In Roman times, bridge builders were required to live under the bridges they built, says Nassim Taleb in Antifragile. The English took this one step further by requiring a builder's family to spend time under the bridge as well. Needless to say, this gave them a powerful incentive to construct bridges that wouldn't collapse.
This same principle holds true in the world of investing, and particularly in bank stocks. The more that a bank's CEO has on the line, the more he or she will lose by chasing after short-term revenue at the expense of long-term viability -- banking's original sin.
This is one reason investors can feel confident owning JPMorgan Chase stock. Not only does CEO Jamie Dimon have close to half of his net worth tied up in the bank's shares -- or $400 million of skin in the game -- he's also strategically used open market purchases of JPMorgan Chase stock to reassure the bank's investors at critical points in time.
Data source: JPMorgan Chase.
However, even though Dimon provides a textbook example of inside ownership, M&T Bank's Robert Wilmers sets the standard. The 81-year-old chairman and CEO owns 4.3 million shares of M&T Bank stock. And if you include the shares owned by his family as well as investment and charitable organizations seemingly controlled by Wilmers, the combined stake adds up to 9.3 million shares.
Wilmers' directly owned holdings are worth $463 million and equate to 2.7% of M&T Bank's outstanding stock. If you add the other 5 million shares he controls, the value increases to $1 billion, and the ownership position to 5.8%.
To put all of this into perspective, Wilmers' compensation last year was $3.7 million, split between salary, bonus, and stock awards. Meanwhile, based on the bank's current dividend, he earns upwards of $12 million in income each year from his 4.3 million shares. It should be obvious, in other words, that the M&T Bank CEO not only has skin in the game, but also that his interests closely mirror that of the bank's shareholders.
If Wilmers were a bridge builder and M&T Bank his bridge, travelers could pass over it (or under it) with no hesitation.
The article Why Investors in M&T Bank Can Sleep Soundly at Night originally appeared on Fool.com.
John Maxfield has no position in any stocks mentioned. The Motley Fool has no position in any of the stocks mentioned. Try any of our Foolish newsletter services free for 30 days. We Fools may not all hold the same opinions, but we all believe that considering a diverse range of insights makes us better investors. The Motley Fool has a disclosure policy.
Copyright 1995 - 2016 The Motley Fool, LLC. All rights reserved. The Motley Fool has a disclosure policy.