Why Investors Are Paying a Premium for These 3 Drugmakers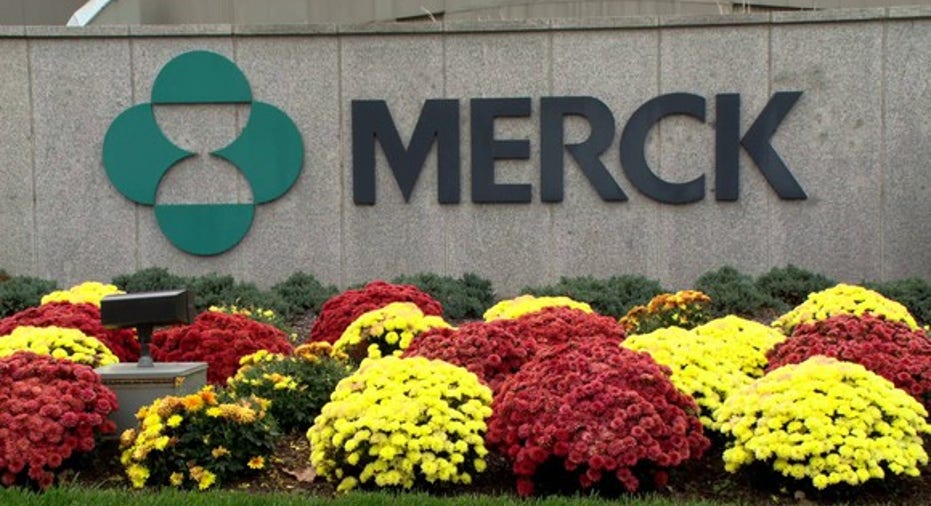 Image source: Getty Images.
Drugmaker stocks have been hit hard over the past year.TheiShares U.S. Pharmaceuticals ETFis down about 12%, and theiShares Nasdaq Biotechnology ETF has given up a frightening 25% year to date.
Bristol-Myers Squibb andMerck & Co. are two of the top four components of the pharmaceutical ETF, but they're still trading at about 76 and 47 times trailing earnings, respectively. Celgene, the third-largest holding in the biotechnology ETF, is trading at nearly 35 times trailing earnings. That's lower than these two Big Pharma peers but far above the average stock in theS&P 500, priced atnearly 24 times trailing earnings.
Increased spending on cancer medicines is a big reason why these three drugmakers are bucking the trend. Last year, globalcancer drug costs reached $107 billion, and that figure is expected to pass the $150 billion mark by 2020.Let me walk you through the roles these companies are playing in this trend, and you'll see why investors are willing to pay such a premium.
1. Bristol-Myers Squibb: Opdivo explosion
Bristol's Opdivo is one of the first drugs to block an immune-system shut-off switch that many cancer cells exploit to evade attack. Since earning FDA approval for treatment of advanced melanoma at the end of 2014, Opdivo has seen its addressable patient population expand to patients with lung cancer, kidney cancer, and, most recently, Hodgkin's lymphoma.I can't recall any cancer therapy gaining regulatory ground as quickly as this drug.
Consider these sales figures: During the three months ended in March, Bristol recorded Opdivo sales of $704 million up 48% over the previous three-month period.To illustrate how significant that is, if sales continues to grow at this rate through the end of the year, then Bristol would record about $5.6 billion in Opdivo revenue alone.Even for a company that put up total revenue of $16.6 billion last year, this therapy is moving Bristol's needle in the right direction.
Image source: Bristol-Myers Squibb.
Before you get too excited, the most optimistic analysts aren't expecting Opdivo sales to continue growing 48% each quarter, even though its pace has surprised the company itself. When Bristol reported first-quarter results at the end of April, it raised earnings expectations for the year by 3% per share over guidance issued just three months earlier.
Few would be surprised if Bristol raised guidance above the current midpoint of $2.35 per share when it reports second-quarter results at the end of July. Next year, the average analyst expects Bristol's earnings to reach $3.22 per share,and that's why investors are willing to pay such a high premium for this Big Pharma stock today.
Merck & Co.: Keytruda gaining ground
Merck's cancer therapy, Keytruda, blocks the same shut-off switch as Opdivo and earned its first FDA approval more than three months ahead of its rival, but its expansion hasn't been nearly as rapid. It's currently available for advanced melanoma and a smaller subset of lung cancer patients than Opdivo. Its first-quarter sales of the drug came in at just $249 million.
One of the reasons investors are willing to pay 47 times trailing earnings for this stock is the vast development program under way to expand Keytruda's addressable population. As of mid-May,Merck boasted more than 270 ongoing or planned studies across more than 30 tumor types.
Image source: Merck & Co.
Keytruda's expansion to treatment of advanced head and neck cancer is widely expected to earn the FDA's blessing in the weeks ahead, which could give it a head start in an indication for which Bristol has not announced an Opdivo application.Also encouraging are recently announced trial results that could support expanding its use from certain lung cancer patients who progress following chemotherapy to similar patients who haven't been treated with anything yet.
Celgene: A premium worth paying
Celgene is trading at 33 times trailing earnings, but with annual product sales on pace to more than double from $9.2 billion last year to $21 billion in 2020, I think it's worth every penny.
When the company last reported, first-quarter sales of its leading blood cancer therapy, Revlimid, grew 17% to $1.6 billion. This drug first earned FDA approval over 20 years ago, and Celgene has been using the massive cash flows Revlimid produces to build an impressive product line and a clinical pipeline that Merck and Bristol might envy.
Image source: Celgene.
Pomalyst, another blood cancer therapy, earned its first FDA approval in 2013.Its first-quarter sales rose 38% over the same period last year, and sales are expected to pass the $1 billion mark this year.
Celgene's first psoriasis drug, Otezla, is a hit. The psoriasis space is crowded with injected treatments, so Otezla, as a pill, is naturally popular. Approved by the FDA a year later than Pomalyst,Otezla is also expected to add over $1 billion to Celgene's top line this year.
With current products growing, and results from 18 phase 3 trials to look forward to over the next couple of years, Celgene is a biotech bargain.
The article Why Investors Are Paying a Premium for These 3 Drugmakers originally appeared on Fool.com.
Cory Renauer has no position in any stocks mentioned. The Motley Fool owns shares of and recommends Celgene. You can follow Cory on Twitter @TMFang4apples or connect with him on LinkedIn for more healthcare industry insight. The Motley Fool has the following options: short October 2016 $95 puts on Celgene. Try any of our Foolish newsletter services free for 30 days. We Fools may not all hold the same opinions, but we all believe that considering a diverse range of insights makes us better investors. The Motley Fool has a disclosure policy.
Copyright 1995 - 2016 The Motley Fool, LLC. All rights reserved. The Motley Fool has a disclosure policy.