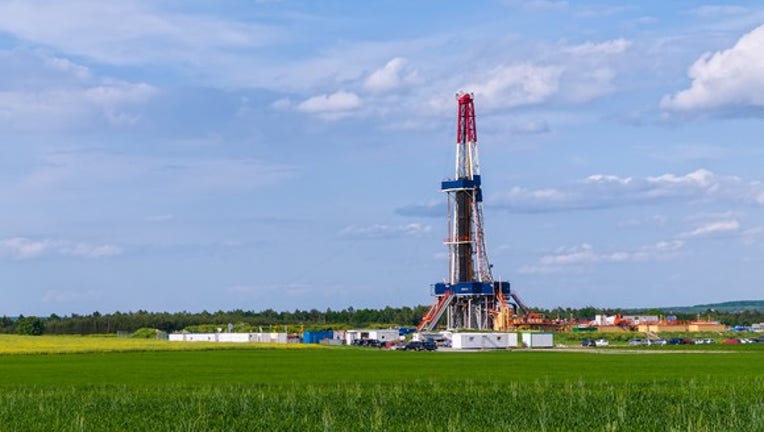 Investors may be wondering why they are paying such a high premium for oilfield services company Core Laboratories (NYSE: CLB). The stock trades at 77 times trailing earnings, a price to book ratio of 32, and a price to sales ratio of 8.4 -- all of which are higher than comparable peers. The company is also relatively pricey when using valuation metrics such as enterprise value to revenue and enterprise value to EBITDA. What gives?
As it turns out, there are several reasons that explain the stock's premium valuation at the moment. In fact, if investors consider expected earnings potential in the near term, then Core Laboratories stock is actually cheaper than most peers in the industry. Let's take a more detailed look at the issue and what it means for investors.
Image source: Getty Images.
Expensive today, cheap tomorrow?
Core Laboratories operates within a highly specialized niche of the oilfield services industry: reservoir services. It utilizes automated, high-throughput laboratory experiments to recreate and study the conditions of an individual resource. The data influence decisions ultimately made in the field to help optimize production. Not many, if any, companies can replicate these specialized services, but that alone doesn't fully explain the stock's premium.
Consider how Core Laboratories stacks up to others in the oilfield services industry of comparable size:
Data source: Yahoo! Finance.
Each of these companies has been negatively affected by a dramatic slowdown in drilling activity in the last two years, but for slightly different reasons. Dril-Quip specializes in services and equipment for offshore drilling projects, which have been hit the hardest by weak crude oil prices. The company's impressive history of growth took an abrupt turn for the worse in 2015 and 2016, with annual revenue falling well short of its recent high of $930 million set in 2014.
Meanwhile, National-Oilwell Varco and Forum Energy Technologies offer more diverse services and products than either Core Laboratories or Dril-Quip, but that hasn't spared either from the recent collapse in new drilling activity. Both saw full-year 2016 revenue get cut in half from the prior-year period.
So, why does Core Laboratories seem to get the benefit of the doubt while its peers are left reeling? Both Core Labs and ForumEnergy Technologies reported full-year 2016 revenue of about $590 million, but the former has been awarded a market valuation that is nearly 150% greater. As it turns out, the factors that explain that gap can also help to explain why the stock trades at such a high premium within its broader industry. Simply put, investors prize the company's quality of earnings.
The reservoir specialist may have a history of generating comparable (or even less) revenue to peers, but its operations are accompanied by significantly higher margins. More of each dollar of revenue ends up on the bottom line than at peers, especially when drilling activity is booming. It also fares pretty well during down cycles. Consider how the company's earnings power stacks up to oilfield services peers in the last year:
Data source: Yahoo! Finance.*For the 12-month period ending September 2016.
The only company that gives Core Laboratories a run for its money is Dril-Quip. While the latter sports a ridiculous amount of cash per share ($14.44 compared to the former's $0.33), it has also nearly exhausted its backlog of orders to tap into. It ended last September with a backlog of just $378 million, compared to $824 million in the prior-year period. Analysts are not very optimistic about the stock's future, expecting 2017 EPS of just $0.60. That puts the forward PE at 107.
By comparison, Core Laboratories sports a forward PE of 36. That's better than National-Oilwell Varco and Forum Energy Technologies, which trade at forward PE ratios of 46 and 43, respectively. Using that simple metric, then, makes the reservoir specialist the cheapest stock of the bunch. Investing is not quite that simple, of course, but that helps to explain why the stock sports a hefty premium at the moment.
What does it mean for investors?
An impressive history of high-margin operations in any market, especially when compared to peers in the same industry, explains why investors are paying a premium for Core Laboratories. Combine that with optimism about future earnings potential, and you can begin to make sense of some of the company's gaudy valuation metrics. It's also worth noting that the company pays a safe and growing dividend yielding 2%, which can further hike up the stock's valuation.
Of course, even with an explanation, Core Laboratories' stock can still be considered expensive. Investors will need to weigh the factors supporting its future growth potential and the potential for future stock returns before deciding whether or not it's a good fit for their portfolios. I'm not usually interested in oil and gas stocks for my portfolio, but I am intrigued by this particular opportunity.
10 stocks we like better than Core LaboratoriesWhen investing geniuses David and Tom Gardner have a stock tip, it can pay to listen. After all, the newsletter they have run for over a decade, Motley Fool Stock Advisor, has tripled the market.*
David and Tom just revealed what they believe are the 10 best stocks for investors to buy right now...and Core Laboratories wasn't one of them! That's right -- they think these 10 stocks are even better buys.
Click here to learn about these picks!
*Stock Advisor returns as of February 6, 2017.
Maxx Chatsko has no position in any stocks mentioned. The Motley Fool owns shares of and recommends Core Laboratories and National Oilwell Varco. The Motley Fool has a disclosure policy.