Why InvenSense, Stillwater Mining, and Flowers Foods Jumped Today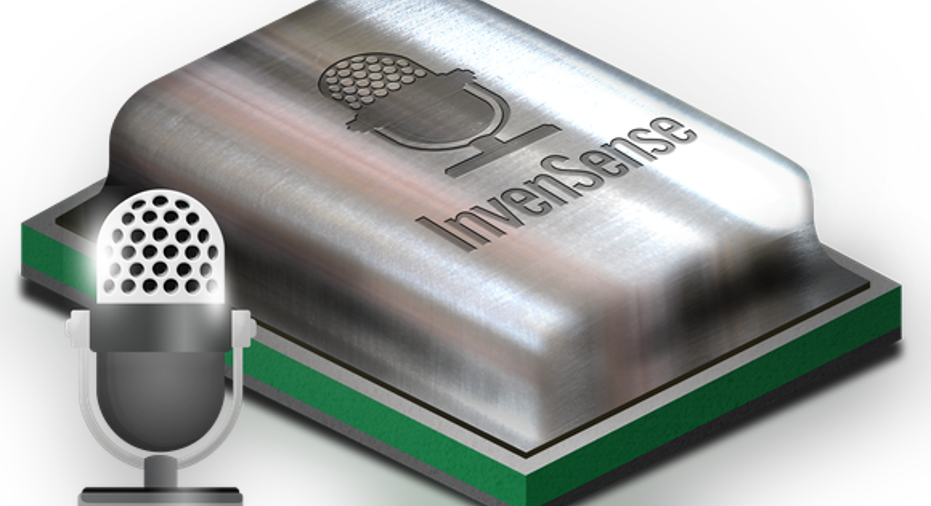 Friday saw the stock market end on yet another positive note, marking five straight days of advances for all of the major market benchmarks and seeing the Dow, S&P 500, and Nasdaq Composite all make a fresh set of records. There wasn't a huge amount of news guiding investors to bid shares higher, but momentum continues to carry the market forward as the key 20,000 mark for the Dow looms ever larger.
Some stocks saw even bigger gains, and InvenSense (NYSE: INVN), Stillwater Mining (NYSE: SWC), and Flowers Foods (NYSE: FLO) were among the best performers on the day. Below, we'll look more closely at these stocks to tell you why they did so well.
Image source: InvenSense.
InvenSense: An acquisition target?
InvenSense jumped almost 28% after reports surfaced that the maker of motion-sensor components for the iPhone and other mobile devices is apparently in talks with Japanese electronics giant TDK to merge. According to these reports, TDK is considering making an offer of $12 per share in cash for InvenSense, which would represent a nearly 50% premium to where the stock closed Thursday night.
InvenSense had been under pressure prior to the news, in part because of broader investor concerns about whether the iPhone line will continue to have the success it has built in the past. For those who've worried about significant drops in revenue and earnings over the past year, a buyout from TDK or another potential acquirer could be exactly the exit strategy that would work best for InvenSense.
Stillwater looks golden
Stillwater Mining climbed 18% in the wake of receiving a buyout bid from South African gold company Sibanye Gold. Under the deal, Sibanye will pay Stillwater shareholders $18 per share in cash for the company. Stillwater, a Montana-based platinum and palladium producer, said that it had contacted more than 20 parties in exploring various strategic opportunities, with the implication that this was the best fit for the company.
Stillwater CEO Mick McMullen noted that the deal "appropriately recognizes the value of Stillwater's high-grade and long-life assets and world-class metallurgical and PGM [platinum-group metals] recycling complex, as well as Stillwater's potential for brown field expansions through the development of our Blitz and Lower East Boulder projects." With platinum prices having fallen sharply in recent years, the deal culminates an interesting year that has seen Stillwater shares sink below $6, before rebounding today toward their highest levels in two years.
Flowers Foods settles up
Finally, Flowers Foods rose 13%. The national bakery company, maker of Wonder Bread and other well-known brands, filed a disclosure with the Securities and Exchange Commission Friday that it had reached an agreement to settle a class-action lawsuit. The suit, certified as a class action in early 2013, concerned allegations that investors had suffered as a result of misleading statements from the company.
The settlement involves payment of $9 million, of which almost half will go toward attorney fees. Flowers also agreed as part of the deal to take steps to support Flowers' independent-contractor business model. Current shareholders seemed pleased to have the episode behind them.
10 stocks we like better than InvenSense When investing geniuses David and Tom Gardner have a stock tip, it can pay to listen. After all, the newsletter they have run for over a decade, Motley Fool Stock Advisor, has tripled the market.*
David and Tom just revealed what they believe are the 10 best stocks for investors to buy right now... and InvenSense wasn't one of them! That's right -- they think these 10 stocks are even better buys.
Click here to learn about these picks!
*Stock Advisor returns as of Nov. 7, 2016
Dan Caplinger has no position in any stocks mentioned. The Motley Fool owns shares of InvenSense. The Motley Fool recommends Flowers Foods. Try any of our Foolish newsletter services free for 30 days. We Fools may not all hold the same opinions, but we all believe that considering a diverse range of insights makes us better investors. The Motley Fool has a disclosure policy.