Why InvenSense, Inc. Stock Plunged Today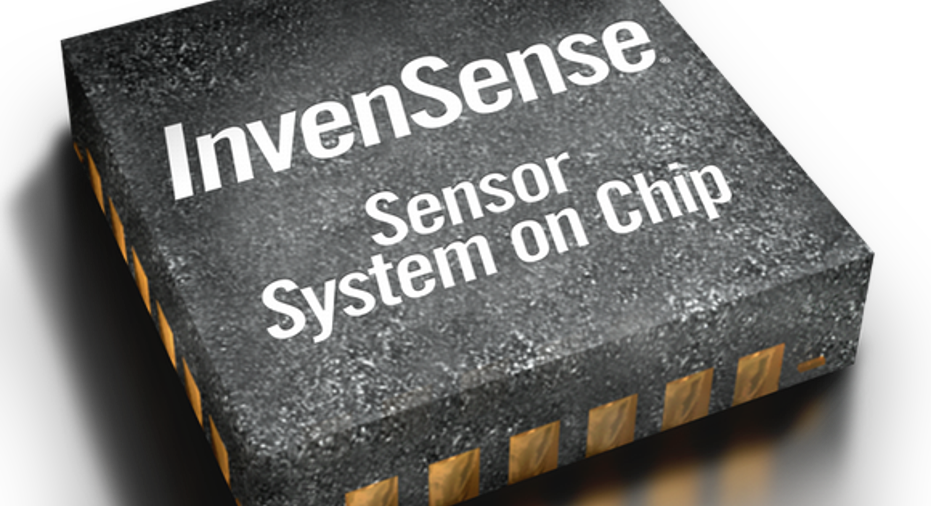 Image source: InvenSense.
What:Shares of InvenSense fell as much as 20.5%, then partially recovered to trade down 13.3% as of 11:00 a.m. ET Tuesday after the motion sensor chip company released solid fiscal-fourth quarter 2016 results, but followed with disappointing guidance.
So what:Quarterly revenue declined 19.9% year over year, to $79.5 million, within InvenSense's guidance for revenue of $77 million to $83 million. Adjusted gross margin rose 1 percentage point over the same period, to 45%, near the high end of the company's 44% to 45% outlook. Based on generally accepted accounting principles (GAAP), that resulted in a net loss of $22.9 million, or $0.25 per share. But on an adjusted (non-GAAP) basis -- which excludes $0.13 per share related to stock-based compensation and intangibles and $0.14 per share from more unusual income tax valuation allowance increases -- InvenSense's net income came in at $0.02 per share, also near the high end of guidance, which called for adjusted net income in the range of breakeven to $0.02 per share.
By comparison -- and with the caveat that we don't lend much credence to Wall Street's near-term expectations -- analysts' consensus estimates predicted InvenSense would turn in roughly the same adjusted earnings of $0.02 per share on revenue of $79.9 million.
InvenSense CEO Behrooz Abdi added, "Q4 was a solid quarter, capping off a productive year forInvenSense. [...]Our market-leading solutions continued to gain traction in emergingInternet of Things(IoT) platforms such as drones, virtual and augmented reality, wearables, smart home, and industrial applications."
Now what: During the subsequent conference call, however, management explained that the smartphone and tablet industries -- which comprised 54% of total revenue during the quarter, down from 65% in fiscal Q3-- have "softened significantly" over the past several months, and are expected to experience sustained weakness in the coming quarters.
As such, InvenSense anticipates revenue in its current (fiscal 2017 first) quarter to be $58 million to $62 million. Meanwhile, adjusted gross margin is expected to improve to 45% to 46%, while InvenSense expects to incur an adjusted net loss in the range of $0.05 to $0.07. Analysts, on average, were anticipating adjusted netincomeof $0.05 per share on revenue of $85.4 million.
In the end, this doesn't mean InvenSense's long-term story is broken. As management also pointed out during the call, the mobile industry is largely cyclical and should rebound eventually, and the company's smaller supplemental verticals are enjoying great strength, albeit not enough to make up for its depressed core market. So while I believe market-beating returns are still in the cards for patient, long-term shareholders, it's no surprise to see our near-term-oriented market bidding down InvenSense stock today.
The article Why InvenSense, Inc. Stock Plunged Today originally appeared on Fool.com.
Steve Symington owns shares of InvenSense. The Motley Fool owns shares of and recommends InvenSense. Try any of our Foolish newsletter services free for 30 days. We Fools may not all hold the same opinions, but we all believe that considering a diverse range of insights makes us better investors. The Motley Fool has a disclosure policy.
Copyright 1995 - 2016 The Motley Fool, LLC. All rights reserved. The Motley Fool has a disclosure policy.