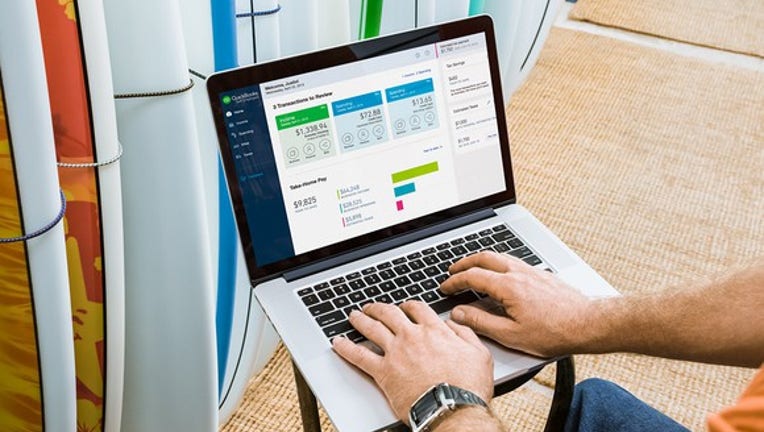 What happened
Shares of Intuit, Inc. (NASDAQ: INTU) were up 5.5% as of 3:00 p.m. EST Friday after the company announced stronger-than-expected fiscal second-quarter 2017 results.
So what
Quarterly revenue increased 10% year over year, to $1.016 billion, helped by 49% growth in total QuickBooks Online subscribers, to over 1.87 million. On the bottom line, that translated to adjusted net income of $67 million, and 4% year-over-year growth in adjusted net income per share, to $0.26.
To be fair, earlier this month Intuit warned that the overall tax market was off to a slow start. But these results were slightly above the guidance it provided at the time, which called for slightly lower revenue of $1.010 billion to $1.015 billion, and adjusted earnings per share of $0.24 to $0.25.
QuickBooks online helped drive growth this quarter. Image source: Intuit.
Now what
Intuit also introduced guidance for the current fiscal second quarter of 2017, calling for revenue of $2.50 billion to $2.55 billion (up 9% to 11% year over year), adjusted earnings per diluted share of $3.85 to $3.90, assuming QuickBooks Online customers reaching 2 million.Finally, Intuit reiterated its full fiscal-year 2017 guidance, which calls for revenue of $5 billion to $5.1 billion (up 7% to 9% over fiscal 2016), and adjusted earnings per diluted share of $4.30 to $4.40 (up 14% to 16%), and QuickBooks Online customers reaching 2.2 million by the end of the year.
In the end, while these results weren't exactly jaw-dropping, it's encouraging that that tax season's slow start wasn't quite as pronounced as Intuit had originally feared, so it's no surprise to see shares trading higher today.
10 stocks we like better than IntuitWhen investing geniuses David and Tom Gardner have a stock tip, it can pay to listen. After all, the newsletter they have run for over a decade, Motley Fool Stock Advisor, has tripled the market.*
David and Tom just revealed what they believe are the 10 best stocks for investors to buy right now... and Intuit wasn't one of them! That's right -- they think these 10 stocks are even better buys.
Click here to learn about these picks!
*Stock Advisor returns as of February 6, 2017
Steve Symington has no position in any stocks mentioned. The Motley Fool owns shares of and recommends Intuit. The Motley Fool has a disclosure policy.