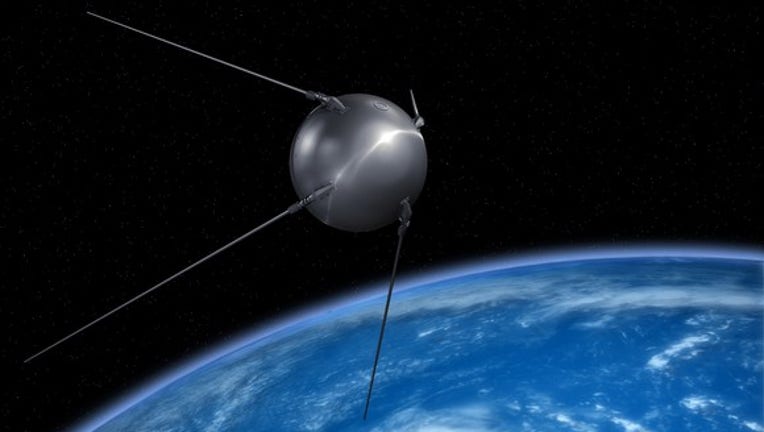 What happened
Shares of satellite communications specialist Intelsat (NYSE: I) had another down day on Thursday, their third in a row, closing down 18.3%.
So what
That makes more than 38% in combined losses since it was announced that Japanese tech conglomerate SoftBank would merge its OneWeb satellite company with Intelsat in a 40%-60% deal, with SoftBank owning the 40%.
Crazy as it may sound, SoftBank will be paying $5 a share for its stake once OneWeb and Intelsat have combined, yet right now, investors are charging only $3.65 to sell those very same shares. Why might that be?
The only big news concerning Intelsat today is that Moody's doesn't like the merger much. On Wednesday, Moody's released an analysis calling the deal "credit negative" for holders of Intelsat debt. And there are a lot of them: Intelsat has $15.4 billion in debt on its books.
As Moody's explains, "Intelsat's unsecured debt holders will receive combinations of cash, equity and new debt instruments that are significantly less than face value." For this reason, Moody's is interpreting the deal as a "limited default."
Satellites remain in focus as investors digest Intelsat's merger news. Image source: Getty Images.
Now what
This could be bad.If Intelsat is labeled a defaulter, the combined Intelsat-OneWeb might have difficulty accessing debt markets to roll over its debt when needed, and to take on new debt. This is a significant negative for a capital-intensive business such as satellite building. That could explain why investors seem so negative on Intelsat stock today.
On the other hand, if the new and improved Intelsat-OneWeb comes out of this deal with less debt on its books, as seems likely to be the case, that might actually be an incremental positive for shareholders.
Long story short? I certainly see why debt holders would be all shook up over this downgrade. But equity investors might actually come out ahead.
10 stocks we like better than IntelsatWhen investing geniuses David and Tom Gardner have a stock tip, it can pay to listen. After all, the newsletter they have run for over a decade, Motley Fool Stock Advisor, has tripled the market.*
David and Tom just revealed what they believe are the 10 best stocks for investors to buy right now... and Intelsat wasn't one of them! That's right -- they think these 10 stocks are even better buys.
Click here to learn about these picks!
*Stock Advisor returns as of February 6, 2017
Rich Smith has no position in any stocks mentioned. The Motley Fool has no position in any of the stocks mentioned. The Motley Fool has a disclosure policy.