Why Intelsat Shares Crashed and Burned Friday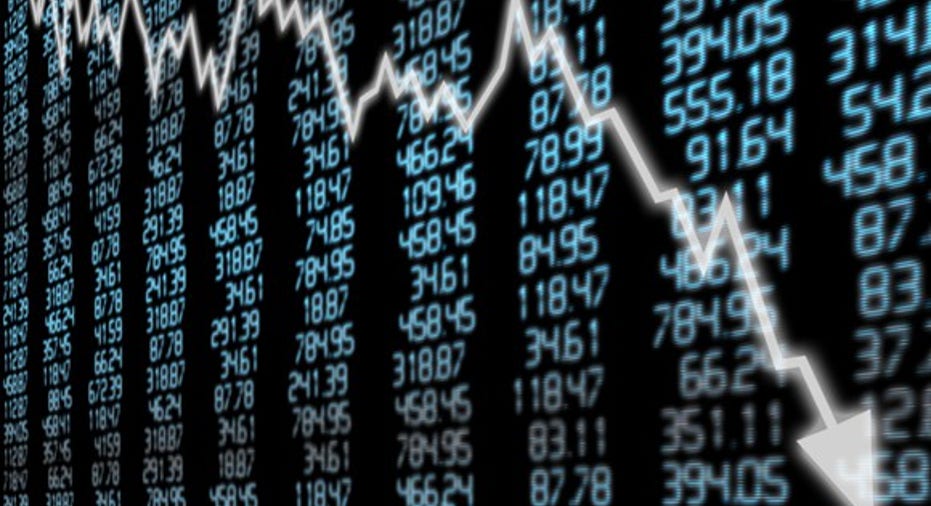 What happened
Shares of satellite telecommunications specialistIntelsat (NYSE: I)cratered today, closing down 15% after the company reported dismal first-quarter earnings.
So what
It's been nearly two months since Intelsat announced its upcoming merger with OneWeb. That deal is still up in the air and uncompleted, but we received some more recent news yesterday, when Intelsat reported its financial results for fiscal Q1 2017.
Now no one expectedIntelsat to have much good to say about that quarter. To the contrary, Wall Street analysts were predicting the company would report $0.13 per share in losses on revenue of under $545 million. What was shocking, though, was how badly Intelsat managed to miss even that goal. Intelsat reported yesterday that its Q1 losses were actually $0.29 per share (twice as bad as expected) on revenue of just $538.5 million.
Image source: Getty Images.
Now what
Prior to Thursday's earnings report, Intelsat had posted four straight quarters of significant profits. In fact, Intelsat made so much money last year that its trailing price-to-earnings ratio -- even counting this Q1 loss -- is an apparently ridiculously cheap 0.4.
Don't be fooled by that number, though. Intelsat also has a lot of debt -- about $13.8 billion net of cash on hand. With all that debt on its books, the company's debt-adjusted P/E ratio is a much less cheap-looking 15.1. Worse, analysts who follow Intelsat see little hope of the company earning a profit this year, or next year, either -- so Intelsat's P/E ratio is going to swell bigger and bigger, and look more and more expensive, as time goes by.
The sooner this company seals the deal with OneWeb, secures its promised cash infusion from SoftBank, and begins paying down some of its debt, the better.
10 stocks we like better than IntelsatWhen investing geniuses David and Tom Gardner have a stock tip, it can pay to listen. After all, the newsletter they have run for over a decade, Motley Fool Stock Advisor, has tripled the market.*
David and Tom just revealed what they believe are the 10 best stocks for investors to buy right now... and Intelsat wasn't one of them! That's right -- they think these 10 stocks are even better buys.
Click here to learn about these picks!
*Stock Advisor returns as of April 3, 2017
Rich Smith has no position in any stocks mentioned. The Motley Fool has no position in any of the stocks mentioned. The Motley Fool has a disclosure policy.