Why Inotek Pharmaceuticals Corporation Stock Rose 28.4% in April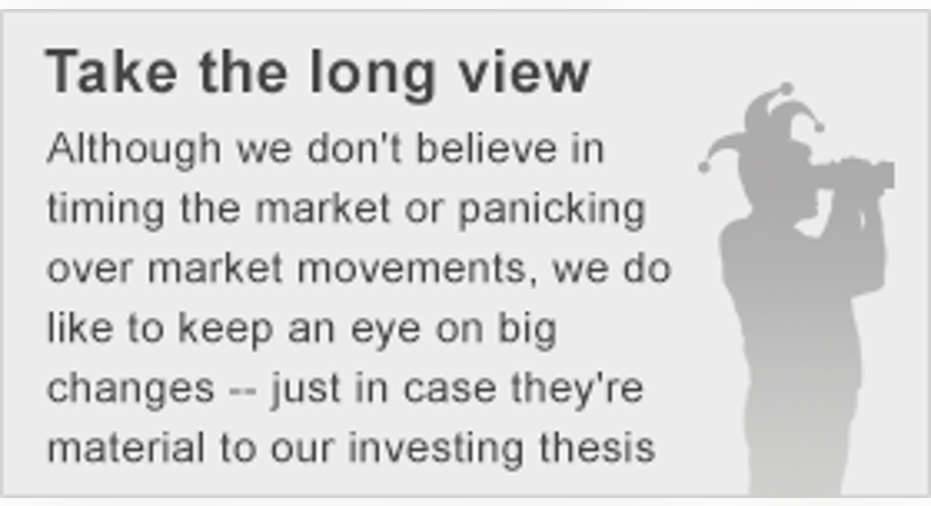 Image source:Inotek Pharmaceuticals Corporation.
What: Shares of Inotek Pharmaceuticals Corporation, a clinical-stage biopharmaceutical company developing therapies for eye diseases, gained 28.4% in April, according to data fromS&P Global Market Intelligence. Appointing former BoehringerIngelheim CEO J. Martin Carroll as the new chairperson of its board and getting some positive data for its lead candidate lifted the stock.
So what: The election ofJ. Martin Carroll to chair the company's board of directors is a step in the right direction for Inotek.After 25 years with Merckand several more as CEO of Boehringer Ingelheim, he's had experience launching successful products that should help guide Inotek through its transition from a clinical- to commercial-stage company.
Results released on April 11from a phase 2 trial with itslead candidate trabodenoson, for treatment of glaucoma, suggest Inotek will be making the transition soon.
The company added a placebo group to the dose escalation trial and found the highest dose was significantly more effective at lowering intraocular pressure than a placebo after four weeks. Most importantly, trabodenoson was well tolerated, without any side effects.
Now what: The company has already started enrolling patients into a phase 3 trial with trabodenoson that could support a new drug application. Top-line data from the program should be ready by the end of the year.
If the results are good, expect a round of cheers from eyeball doctors. Contrary to popular belief, marijuana is not an effective treatment for glaucoma. While a number of agents are in use, there aren't any that effectively lower intraocular pressure with once-daily dosing and a strong safety profile.
Image source: Inotek Pharmaceuticals.
Glaucoma is caused when the aqueous humor, which is constantly produced, can't exit the space between the cornea and the lens, or intraocular space. Trabodenoson is a first-in-class drug designed to stimulate the eye's natural pressure control system, called the trabecular meshwork,it and seems to be what ophthalmologists have been clamoring for.
Americans spend about $2 billion each year on existing, but unsatisfying, glaucoma treatments.However, this drug could reach a much wider patient population. An estimated 4% to 10% of adults over 40 years old have high enough intraocular pressure to put them at risk of developing glaucoma, which spells out "blockbuster potential" in a big, easy-to-read font.
The article Why Inotek Pharmaceuticals Corporation Stock Rose 28.4% in April originally appeared on Fool.com.
Cory Renauer has no position in any stocks mentioned. You can follow Cory on Twitter @coryrenauer or connect with him on LinkedIn for more healthcare industry insight. The Motley Fool has no position in any of the stocks mentioned. Try any of our Foolish newsletter services free for 30 days. We Fools may not all hold the same opinions, but we all believe that considering a diverse range of insights makes us better investors. The Motley Fool has a disclosure policy.
Copyright 1995 - 2016 The Motley Fool, LLC. All rights reserved. The Motley Fool has a disclosure policy.