Why Incontact Inc. Stock Rose 53% Today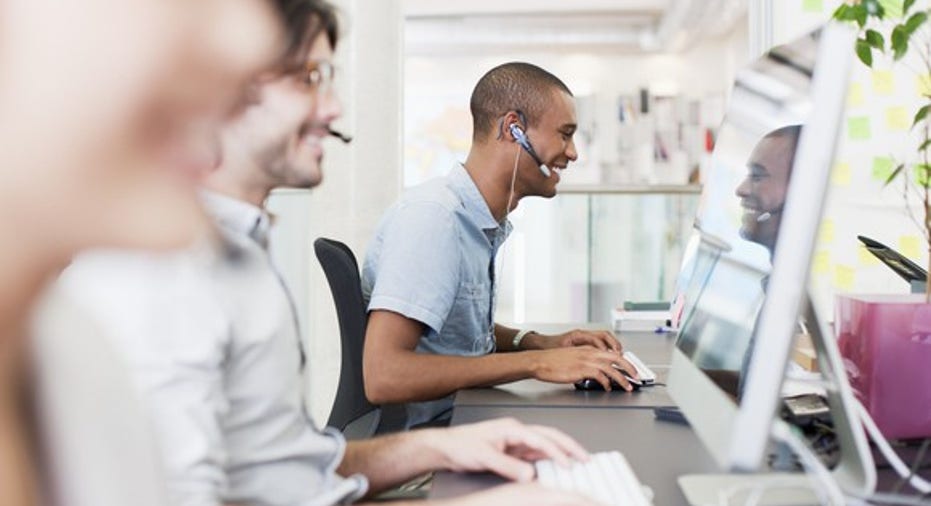 What:Shares of inContact Inc. were up 53.7% as of 11:00 a.m. ET Wednesday after the cloud contact center software company announced it has entered into a definitive agreement to be acquired by NICE Systems .
So what:NICE will acquire inContact for $14 per share in cash, good for a healthy 55% premium over yesterday's close and a 49% premium to inContact's 30-day volume weighted average price.
"We strongly believethat this transaction best positions the Company to execute on our vision of helping our customers deliver exceptional customer experiences," added inContact CEO Paul Jarman, "while rewarding our existing stockholders for the work we have achieved to date.We are excited to work with our new business partners at NICE and enter our next chapter of industry leadership."
"We look forward to working with the talented management team and employees to accelerate inContact's customer relationships and strengthen its market position in cloud contact center software," added NICE CEOBarak Eilam. "We worked hard to make this deal happen because we understand the tremendous value that inContact can bring to its customers and the marketplace."
Now what: The deal has already been unanimously approved by inContact's board of directors and, assuming it receives shareholder and regulatory approval, should close in the second half of 2016. The purchase will be funded by a combination of NICE's cash on hand and committed debt financing.
In the end, I see little stopping this acquisition from going through. So with shares trading within pennies of the agreed acquisition price -- and unless inContact shareholders have owned the stock for almost a year and waiting to sell would result in more favorable long-term capital gains taxes -- I think investors would be wise to take today's profits and put them to work elsewhere.
The article Why Incontact Inc. Stock Rose 53% Today originally appeared on Fool.com.
Steve Symington has no position in any stocks mentioned. The Motley Fool has no position in any of the stocks mentioned. Try any of our Foolish newsletter services free for 30 days. We Fools may not all hold the same opinions, but we all believe that considering a diverse range of insights makes us better investors. The Motley Fool has a disclosure policy.
Copyright 1995 - 2016 The Motley Fool, LLC. All rights reserved. The Motley Fool has a disclosure policy.